If you have a table-top gamer in your life but don't know what to get them for the holidays, you're in luck! Bleeding Cool's highly-trained squad of Game Elves has compiled this highly helpful list of some of the best (or most entertaining) goodies in the table-top universe!
Infininty: Operation Coldfront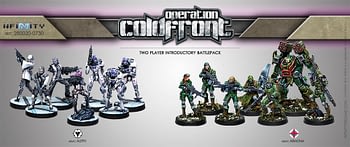 Spain's Corvus Belli makes some of the most stunning miniatures in the market to support their exceptional Infinity skirmish game. Infinity takes place a few hundred years in the future, with the human race scattered throughout the stars. It's not just a highly entertaining game system, it's great speculative fiction to boot!
Operation Coldfront contains everything you need to get started in Infinity; dice, a game mat, fold-able card stock terrain, an introductory rule book, and fourteen high quality pewter miniatures. There are two factions from Infininty represented in this box, with seven miniatures from Aleph, and seven from Ariadna. The figures will need to be assembled and painted, but that's half the fun of the hobby!
Corvus Belli has made the core rule book for Infinity available online for free, if you're interested in how the game works, check it out here!
MSRP: $99
Rangers of Shadow Deep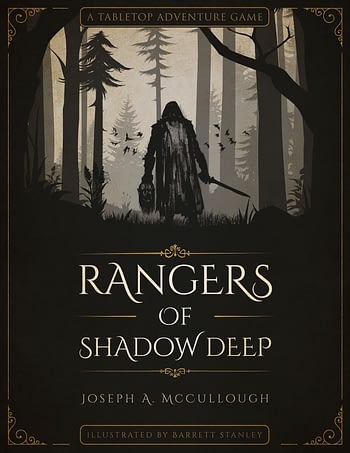 Joseph A. McCullough's Rangers of Shadow Deep features a streamlined, easy to learn rule system, and can be played solo or cooperatively with friends! Rangers is also a great game system to teach kids. McCullough has opted to self-publish Rangers digitally, so this is the perfect gift to send someone at the last minute! Rangers of Shadow Deep can be purchased for $20 here.
Space Marine: Heroes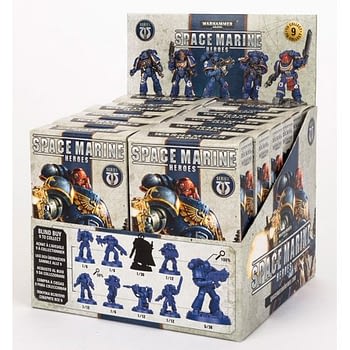 Games Workshop released this series of blind-packed Space Marines earlier in November, and they make the perfect small gift or stocking-stuffer for the miniature enthusiast in your life! Each figure is highly detailed and features snap-fit assembly, so they go together easily without glue.
MSRP: $7.99
Gift Cards
Chances are your community has an independently owned and operated game store! The Friendly Local Game Store (FLGS for short) supports a wealth of table-top games, and the really good FLGS strives to build a healthy community around those games. A gift certificate from one of these shops would make a great gift, and help support a vital part of the table-top ecosystem!
Enjoyed this article? Share it!