Welcome to Bleeding Cool's weekly review of AMC's The Walking Dead, as we take a look at the fifth (and final for Andrew Lincoln/Rick Grimes' run on the series) episode in the game-changing ninth season of the long-running drama-horror series, 'What Comes After.'
After eight seasons of hope, heartbreak, tragedy, and triumph, Lincoln's Rick Grimes is set to depart with tonight's episode. While we're still not sure about Rick's fate – considering the condition and position he finds himself in going into his final episode – let's just say that the previews haven't done much to make us feel confident that Rick's coming back for Thanksgiving dinners and Super Bowl parties.
With this week's episode of AMC's The Walking Dead 'What Comes After,' we say goodbye to Rick Grimes in the best way possible – and usher in a new chapter for the series that already feels new and refreshing. Check out our review and see why this episode was the right move…at the right time…for both the future of the series and its fanbase.
Spoiler Warning: I'll be covering some themes and takeaways involving major and minor plot points from the episode, so just keep that in mind. Definitely not looking for pitchforks and torches outside my apartment.
The Walking Dead Season 9, Episode 5 'What Comes After': Rick is forced to face the past as he struggles to maintain the safety of the communities and protect the future he and Carl envisioned.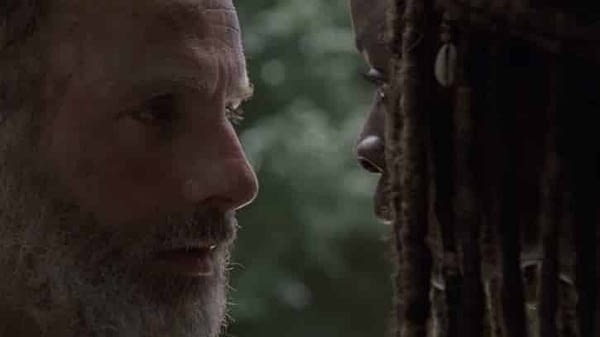 In the following scene from this week's 'What Comes After," Jadis/Anne (Pollyanna McIntosh) finds her "A," Rick finds a chance at not dying – and the Walking Dead universe as we know it is changed forever:
In the following AMC featurette, the cast and crew discuss how Rick's near-death hallucinations bring him both a sense of peace and urge him to keep fighting…to keep moving forward…to wake up!
With three episodes remaining before The Walking Dead's mid-season finale, here's a look at what viewers can expect:
(Last Updated
November 5, 2018 9:17 am
)
Related Posts
None found