Red Dead Redemption 2 continues to be a sales behemoth, achieving the best Week 2 sales this year at UK retail.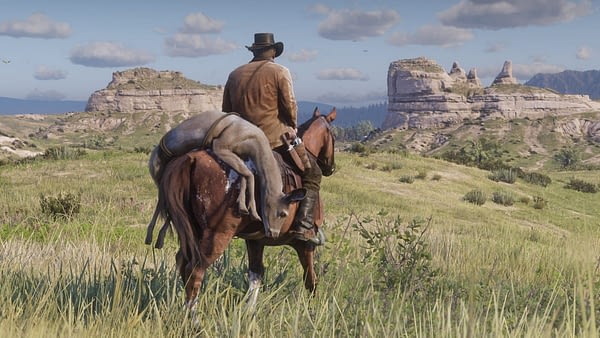 Red Dead Redemption is certainly the talk about town at the moment. The game currently has all of the word of mouth, with other titles moving far out of its way. It has already become the second highest grossing entertainment property of all time, however, it doesn't look like the title is in any danger of slowing down anytime soon.
We have a nice market slice to prove that too. Red Dead Redemption 2 has, perhaps unsurprisingly, topped the UK retail sales chart in its second week. Importantly though, it has had the best second week of any title this year. It only say a 51% drop compared to its impressive opening week. (thanks Eurogamer) I'm sure many would have expected Red Dead Redemption 2 to be the best selling game this year, but always nice to get confirmation. The results come from chart-tracker, which shows that Call of Duty: Black Ops 4, FIFA 19, Forza Horizon 4 and Marvel's Spider-Man round out the top 5.
Of course, it is worth keeping in mind, that this only covers store bought games in the UK. That is a very specific slice of the market. However, I think it is fair to say, it's likely that this reading would bear out in most regions across physical and digital sales. Red Dead Redemption 2 will certainly have a long tail. As many suspected, from is week one sales and now this, it's probably safe to say the game is the biggest this year.
(Last Updated
November 5, 2018 7:46 am
)
Related Posts