Erin Wilhelm is a freelancer for Bleeding Cool.
It is a time-honored tradition that when parents go on trips, they bring back gifts for their kids. The fact that said parent is a Geek Mom covering San Diego Comic-Con for Bleeding Cool does not change said expectation, but it does definitely influence what the gift is.
Knowing that I would be spending Thursday through Sunday covering panels and events and writing up articles on the happenings of SDCC 2018, I decided my time walking the Con floor on preview night was also a great time to shop for my two kids, ages 4 and 5.5. I may be a geek, but I am still a mom, and I quickly decided I wanted to get reading material for my kids.
My four-year-old has an obsession with Star Wars and has read (and re-read) the first two Forces of Destiny story books. Therefore, when I saw that the Star Wars booth had Rey Chronicles and Leia Chronicles Forces of Destiny books, I knew I had found the perfect gift for my younger child.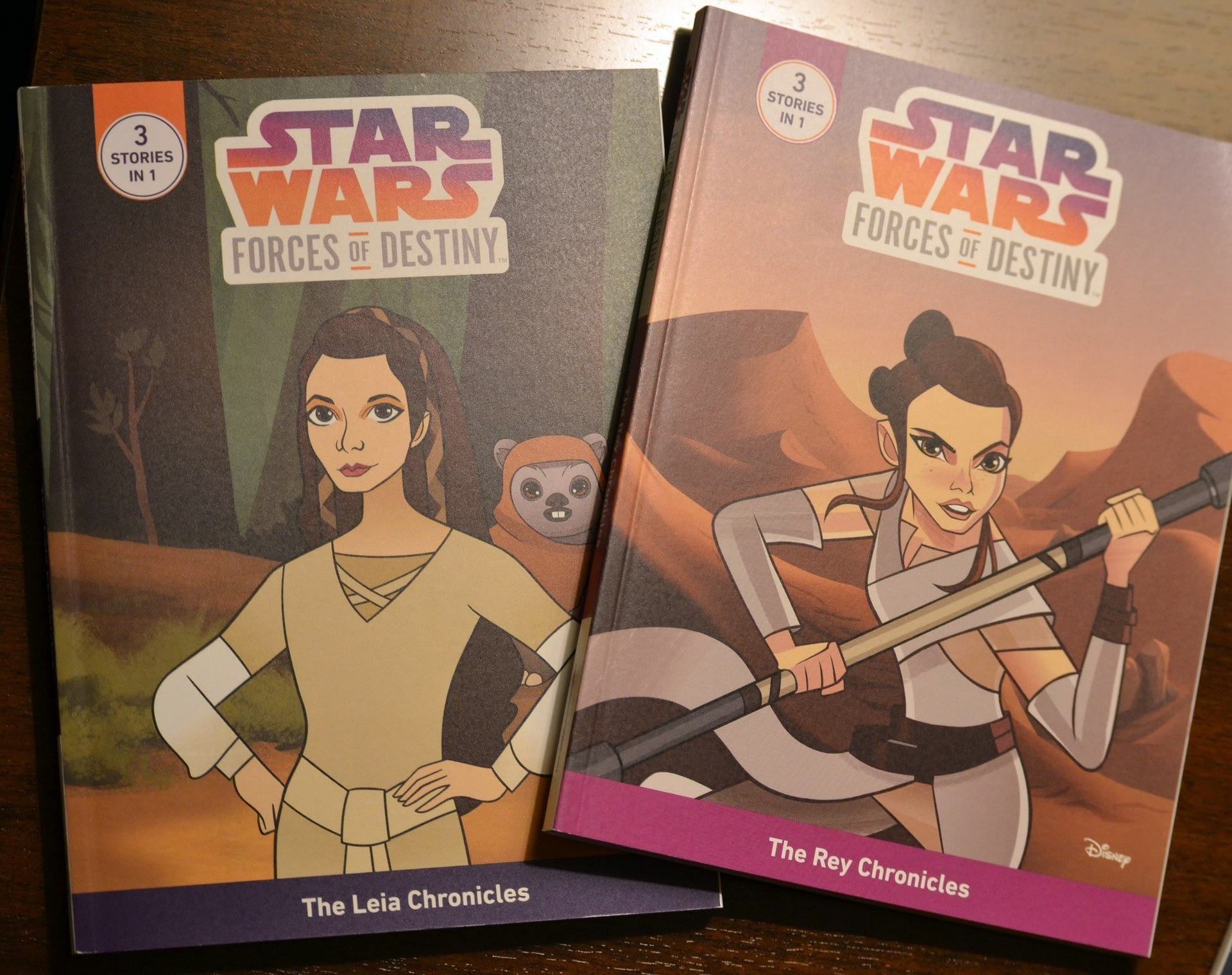 Energized by the ease with which I had found the first two gifts, I set out eagerly to find something for my 5.5 year old. However, I quickly found that books for the almost-but-not-quite-reading age group are harder to find. Books that are an appropriate reading level are too boring and books that a rising kindergartener would be interested in are too difficult.
Finally, in the distance, I spotted a ray of hope in the form of a giant My Little Pony banner. My eldest loves My Little Pony and, consequently, I have seen all of the episodes. Twice. So I walked up to the IDW kids booth and spotted My Little Pony comics. Perfect! My kids love looking at my comics, but the subject matter is often too old for them.
Then things got even better — when I realized that the man standing at the booth was Thom Zahle, one of the writers of the My Little Pony comics. Not only did I end up walking away with two author-signed comics for my kid, but Zahler even hand drew my kid's favorite pony inside!
I may have ended up walking off the Con floor without any breaking news stories (unless you count a man-sized Porg), but I still walked away with at least one Geek Mom mission accomplished. I can't wait to see their faces when they get their gifts!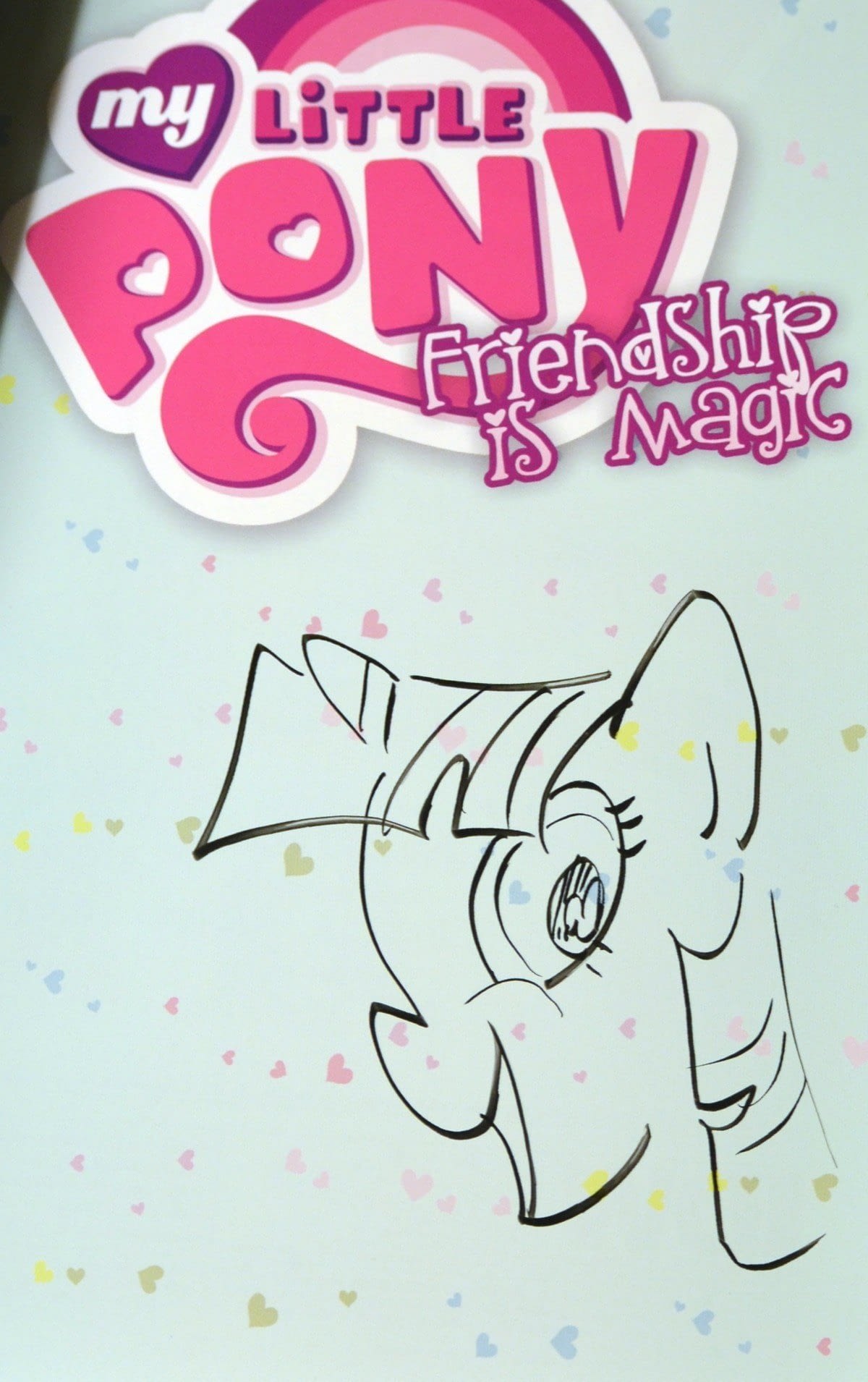 Enjoyed this article? Share it!