Domino #4
{{ reviewsOverall }} / 10
Users
(0 votes)
Summary
Writer: Gail Simone, Artist: David Baldeon, Color Artist: Jesus Aburtov, Letters: VC's Clayton Cowles Cover by: Greg Land and Frank D'Armata, Graphic Designers: Jay Bowen and Anthony Gambino, Editor: Chris Robinson, X-Men Group Editor: Jordan D. White, Publisher: Marvel Comics, Release Date: Out Now, Price: $3.99
We get another scene from the past when Domino was a subject of Project Armageddon. We meet a boy named Dominic who seems to suffer every time Neena's powers activate. He has only one friend in the facility: Topaz. In the present, Domino has met and is in the process of training with Shang-Chi, the Master of Kung Fu. Meanwhile, Outlaw and Diamondback decide to go on their own after the people who have been causing Domino so much pain.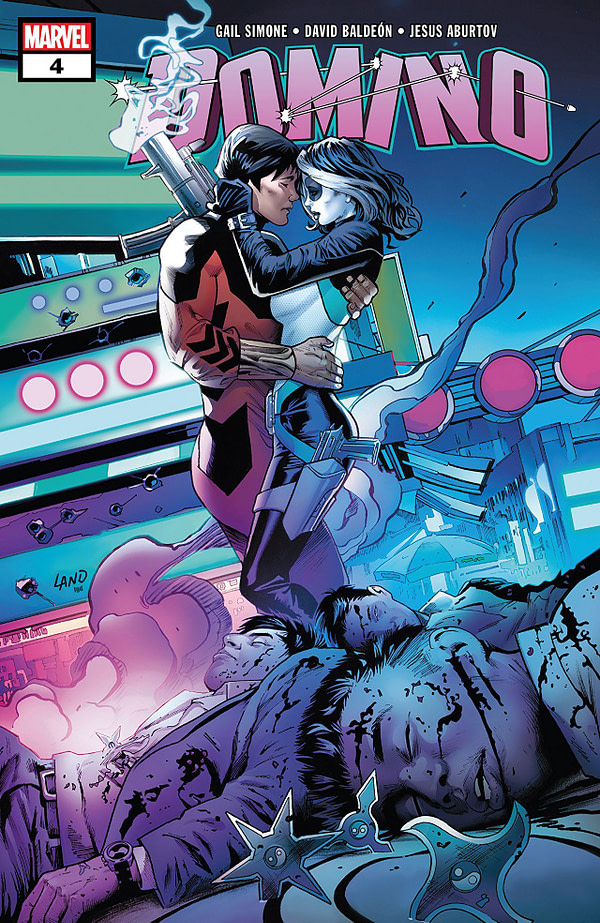 This issue of Domino rights the ship somewhat, but it doesn't erase all the problems that have been making themselves more apparent in this comic since #2.
There are plenty of good lines, and Neena's flirting with Shang-Chi is the right mixture of adorable and entertaining. Outlaw and Diamondback showing genuine concern for Neena makes me want to be more engaged, but the stakes just don't feel grave enough to be engaged.
The comic gives into pseudo-Deadpool meta humor and barely not breaking the fourth wall. The relationship between Domino and Dominic is interesting. But it just doesn't click, and I wish it did. I loved Domino #1, but the book feels like it's been in perpetual decline since. The stakes just aren't there, and the comedy falls short because of the attempts at stakes. Plastic Man is Gail Simone's other attempt at a book like this right now, and it's currently running a lot more smoothly.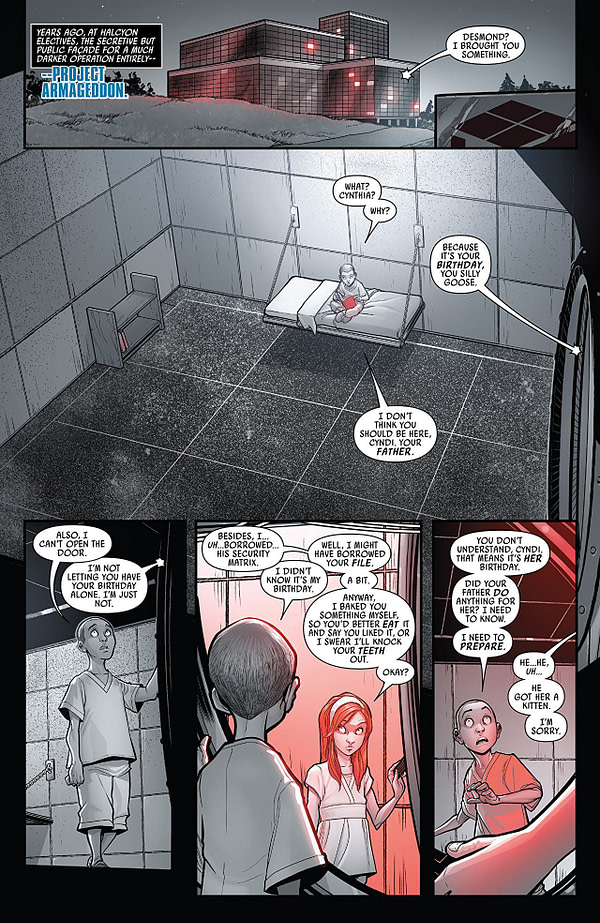 David Baldeon's artwork gels mostly well in this issue. The panel-dressing and creativity attributed to the training session with Shang is genuinely cool. The facial expressions feel off at times, but that's not enough to sink the visuals. The opening scene at Project Armageddon has Dominic's arm breaking, but it looks a little too cartoonish to have the intended impact. Jesus Aburtov gives the comic some gorgeous color work at times, and it elevates the visuals a lot in spots.
Domino #4 just doesn't click for me. I want to be invested in this book, but the comedy and drama are at odds instead of boosting one another. Neena is a likable character, I love the focus on friendship, and Shang-Chi is always a good addition to your comic. However, this issue ends far less than the sum of its parts. I can't recommend it. Give this one a pass.
What people say... Leave your rating
Order by:
Be the first to leave a review.
Show more