This morning, metaArcade announced a brand new iOS game you can download today in the form of Cthulhu Chronicles. The game itself is going to be an interactive fiction title based around the works of H.P. Lovecraft where you'll be playing a version of an RPG along with some storytelling elements that will have you choose your own adventure. Below are a few quotes and a trailer for the game for you to check out.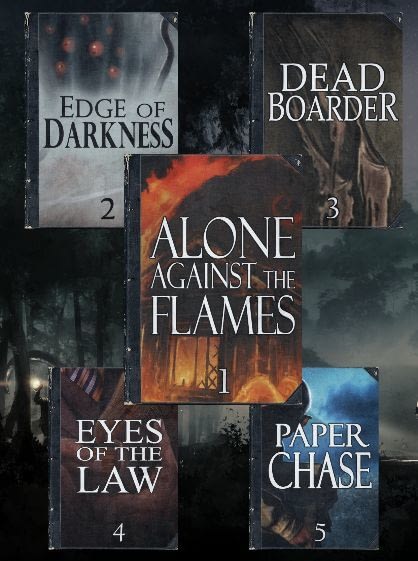 "Our mission is to bring tabletop RPG adventures to mobile into graphically appealing, bite size chunks you can pick up and play, and it's been exciting converting Chaosium's Call of Cthulhu to our Adventure Creator format for Cthulhu Chronicles," said David Reid, Founder and CEO ofMetaArcade. "We've created new and remastered adventures with multiple branching storylines that create a satisfying balance of horror and adventure through the campaign arc."

Cthulhu Chronicles is designed for both interactive fiction fans and Cthulhu veterans looking for a way to play between sessions. All that is required to play is an inquisitive mind, an iPhone or iPad, and a readiness to face a vast, malevolent presence. Unlike many RPGs, the focus isn't on building up a character through combat. Instead, players choose an appropriate investigator for the mission at hand, with each investigator having their own strengths and weaknesses as well as individual storylines. At key decision points, players will make choices that matter, as each story has multiple endings and numerous clues to uncover—which in turn unlock new storylines and outcomes as the campaign unfolds. Their skills—athleticism, appearance, and intelligence—will help them overcome enemies and accomplish special feats, but chance will play a role as well, indicated by a spinning wheel of fate. A failure can be a mere setback—or cause death or insanity.

"Cthulhu Chronicles brings the terror and fun of Call of Cthulhu to life on your mobile device," said Mike Mason, Call of Cthulhu Line Editor at Chaosium. "It emulates the tabletop experience, giving you choices to make, each one taking your investigator down different paths with differing conclusions. Mystery, intrigue, horror, and madness await your investigator, who can gain insights and lose sanity while charting his or her way through the scenarios."
Enjoyed this article? Share it!