During EA's E3 press conference, it was announced that Command and Conquer was back, although as a mobile game.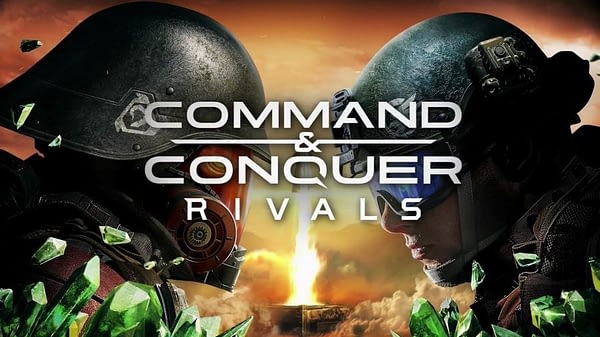 Comand and Conquer has had a rough go of it in recent years. The last game, Command and Conquer 4: Tiberian Twilight, didn't land too well, and it was one of the only games in the series not to see an expansion. The need for a constant internet connection didn't help either, and the game was pretty much abandoned not too long into its life.
Well, the series is back again, although probably not in the ways you might expect. During EA Play, Command and Conquer: Rivals was announced with a live match on stage, where it was revealed the game was a small scale RTS for mobile phones. A game was played, and it looked somewhat similar to Clash Royale or something in that genre. There was also a cinematic trailer for it, which really embellished the gameplay. You can check that out here:
There is also a gameplay video to teach you the flow of a match. That is here:
The game looks alright, but I am certain that a lot of people would have prefered to see a larger scale RTS to stick to the game's history. At the same time, it looks decent and hopefully it will find its audience. Here's hoping it isn't too bogged down in aggressive microtransactions as phone games can be.
Enjoyed this article? Share it!