Hailing from Trenton, New Jersey, Cheeseburger is fan-favorite wrestler in Ring of Honor wrestling, but despite defeating him by countout and disqualification respectively in their last two encounters, Cheeseburger will have his work cut out for him when he faces Bully Ray, the WWE Hall-of-Famer who was once one half of the most decorated tag team in the history of pro wrestling. We talked with Cheeseburger ahead of tonight's match, so check out our interview below, and then head to ROH's website for more info on the event, to purchase tickets if you're in the NYC area, or to find out how to stream it online.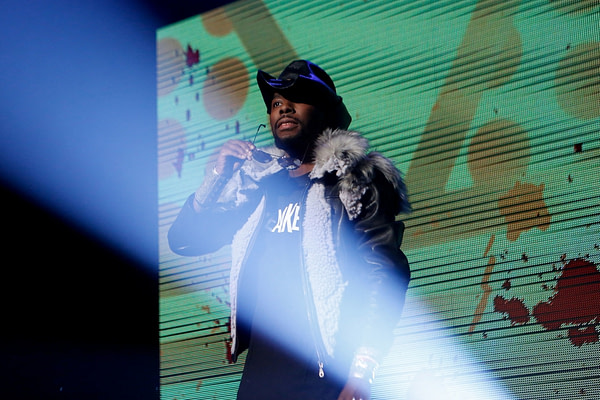 ---
You're 2-0 against Bully Ray, but your match Saturday is no countout and no DQ. What's your strategy to pull off a third victory in a row?
Bully has already hit me with his best shot and he couldn't get the job done. Powerbombs, chokeslams but I'm still here. I'm going into the match on Saturday with no fear! What else can he do to me that hasn't already happened? It will be my first hardcore match so I'm looking forward to this experience.
Was it surprising that Bully Ray turned on you, and the younger generation of wrestlers in general, the way he did considering his roots in the upstart ECW promotion?
Absolutely, he was in my position once. Bully seems to have forgotten his roots from when he broke into wrestling. The veterans of this industry should look to mentor and nurture younger talent. The next generation is coming whether he likes it or not. I plan to be one of the leaders for the next generation.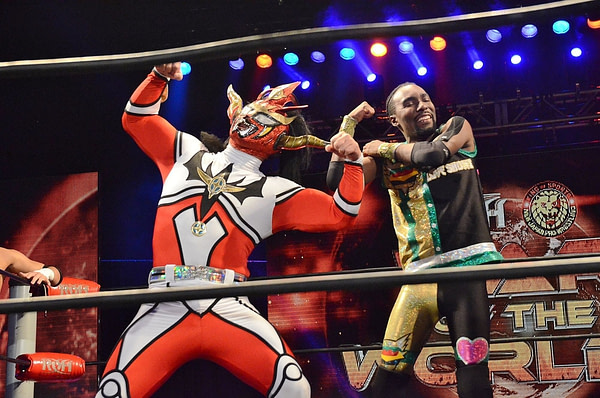 The Hammerstein Ballroom is an incredible venue for wrestling. Do you have any special memories from past shows at the building? Are you planning to make some new ones tonight?
The building is absolutely incredible walking into for the first time, it gets even better once the crowd energy is there. I believe my first match ever there was a tag match with Brutal Burgers (myself and Bob Evans) vs Team Benchmark (Will Ferrara and Bill Daly) before Final Battle 2013. It's still one of my favorite matches to go back and watch, one of those nights where everything goes perfectly.
In addition to wrestling, you also train new wrestlers at your wrestling school, Worldwide Wrestling Dojo, in Bristol, PA. Besides the physical act of wrestling, what are some of the key pieces of advice you give to trainees?
The best piece of advice for any young wrestler would be just to listen to everything told to you. A lot of advice will be coming your way, some good and some bad. It's up to you to soak up every bit of knowledge and figure out what works best for you. There are a million ways to do things in wrestling, early on in a career just trying out anything and everything is key. Once you find something that works, whether it be a move, character, promo, facial expression, noise, etc., you can begin to develop and evolve it over time.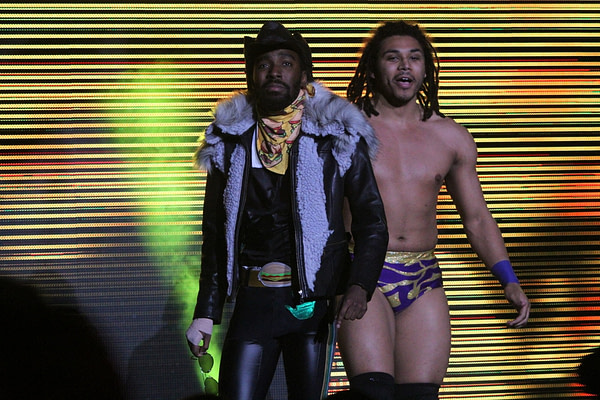 ROH has grown a lot over the years, but one of my favorite innovations is the Honor Club streaming service, particularly the ability to watch ROH live events, which makes it so much more convenient to follow the product. How has this affected things from the business side, and for the wrestlers in the ring at every show?
With the addition of Honor Club all our live events are now streamed live! With this change ROH is more accessible than ever be for current fans or new fans. More keys are on us as a company than ever before so the pressure to deliver a kick-ass show is even greater. The ROH App that has just been released is the icing on the cake as well.
Any other matches you're looking forward to on Saturday's card?
Ultimo Guerrero vs Dalton Castle for sure! I'm a huge fan of both guys and it'll be an interesting matchup between two incredible characters. Ultimo has been the king of Lucha Libre for decades now and the USA fans adore him. If Dalton isn't careful Ultimo might be victorious in this one.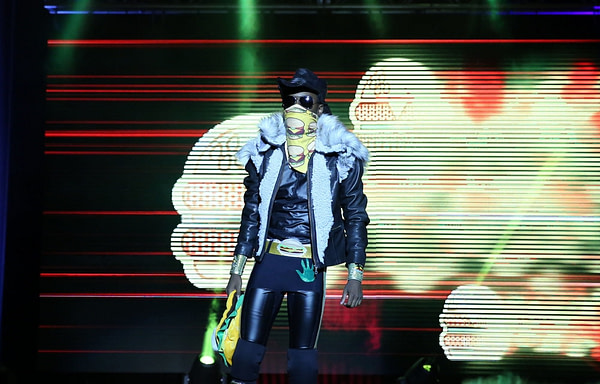 After your match with Bully Ray on Saturday, what's next for you?
I will continue to improve myself in every way. Running training at my wrestling school 4 days a week, staying active. Studying, learning, wrestling is constant neverending self improvement.
---
Bell time for New York City Excellence is 6PM, with a 2-hour signing featuring ROH talent starting two-hours prior, all at the legendary NYC venue, the Hammerstein Ballroom. Find out more information here. Honor Club members can stream the event online.