Red is a play written by John Logan about the painter Mark Rothko. Premiering in 2009 at the Donmar Warehouse in London starring Alfred Molina as Rothko and Eddie Redmayne as his fictional assistant Ken, it transferred to Broadway at the John Golden Theatre in 2010, and won the Tony for Best Play. While Redmayne won the Tony for Best Performance by a Featured Actor in a Play.
It has now been revived at the Wyndham Theatre in London starring Alfred Molina and Alfred Enoch, just round the corner from Orbital Comics, with a new poster.

That extended D does look a little familiar…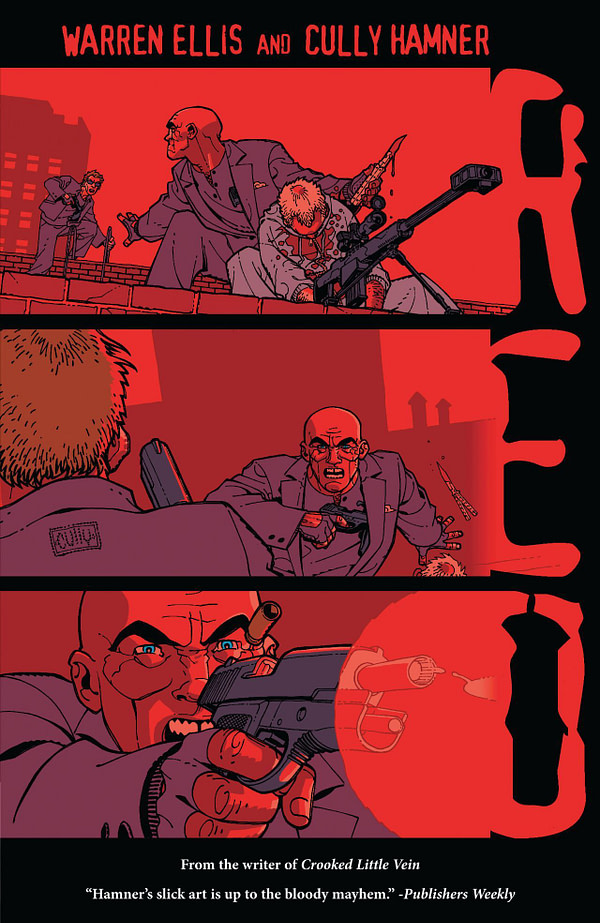 Red was a three-issue comic book mini-series published by DC Comics about a CIA operative forced out of retirement to save his own life. It was created by writer Warren Ellis and artist Cully Hamner and was adapted into a series of movies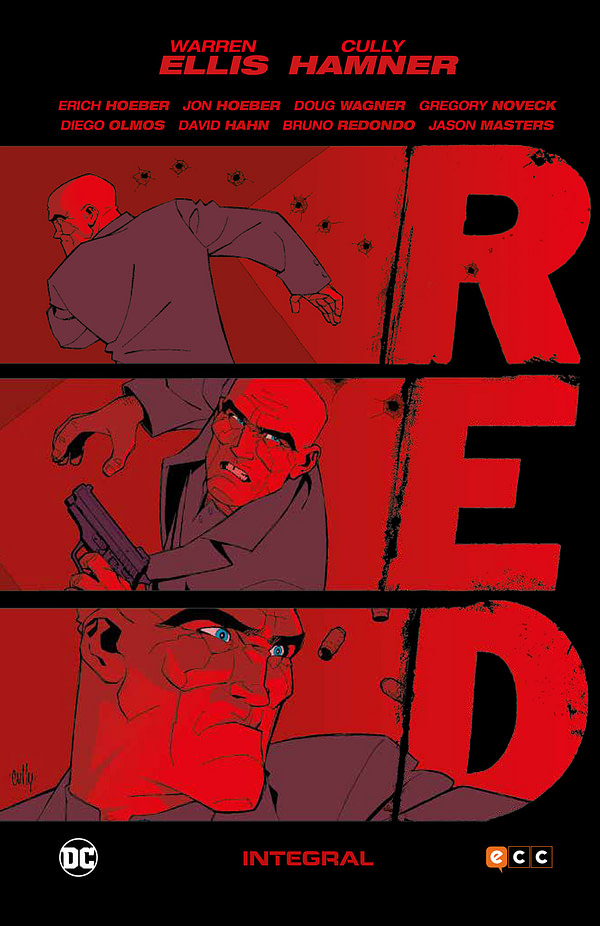 What do you think? A subtle influence?
Separated at Birth used to be called Swipe File, in which we presented two or more images that resemble each other to some degree. They may be homages, parodies, ironic appropriations, coincidences, or works of the lightbox. We trusted you, the reader, to make that judgment yourself. If you were are unable to do so, we asked that you please return your eyes to their maker before any further damage is done.
The Swipe File didn't judge; it was interested more in the process of creation, how work influences other work, how new work comes from old, and sometimes how the same ideas emerge simultaneously, as if their time has just come. The Swipe File was named after the advertising industry habit where writers and artist collect images and lines they admire to inspire them in their work. It was swiped from the Comic Journal, who originally ran this column, as well as the now-defunct Swipe of the Week website.
Enjoyed this article? Share it!