People are always wondering about deleted scenes and directors cuts these days. Now that Blu-ray and DVD home releases have made it easier than ever to release extra content, it's becoming commonplace to ask directors about their original cuts and whether they would be released. Avengers: Infinity War is officially one of the biggest movies of all time, so now people are wondering about the original cut. Directors Anthony and Joe Russo stopped by EW Morning Live, and they were asked about their directors' cut.
"Our first directors' cut was probably 2:40 or 2:30," said Joe. "We're pretty close to where the directors' cut was." According to the co-director, there is simply not a lot of time, money, or resources to waste on material that may not even end up in the story. "You have to be so vigilant in the script phase about what you are going to include in the movie just from a storytelling standpoint and be really difficult on the material, because it is so expensive to acquire the material and you have limited time with some of the actors. Schedules don't always line up, so you have to be really targeted."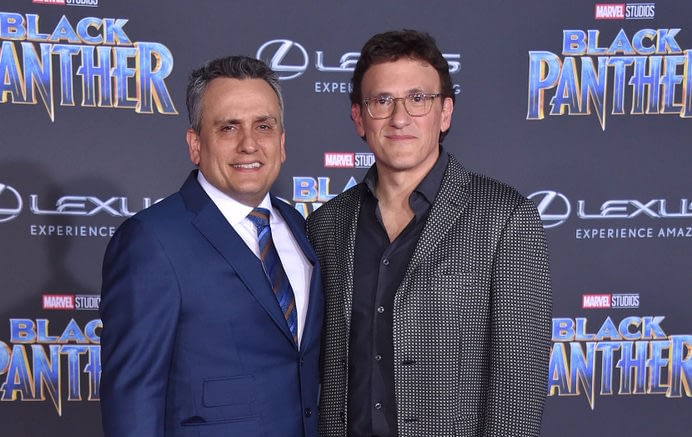 There were some scenes that were left on the cutting room floor, and one of them involves the Guardians of the Galaxy.
"I think there's one really funny Guardians scene that didn't make the cut," reveals Joe. "Everything else was just sort of little loose ends here and there…. It's just more of a straight-up comedic scene."
Anthony Russo went on to elaborate a bit about the scene without giving any specifics that might indicate where in the movie it takes place or what happens in the scene.
It's a scene where they're sort of stuck. There's a point in the movie where they're stuck without knowing what to do. And it was just this absurd scene of the Guardians not knowing where to go. And it was really fun and it was very endearing to us. But because the movie is so big and so propulsive, it just wasn't quite pushing us where we needed to go."
It was a scene that was fully shot, though, and fans will be happy to hear that Joe Russo confirmed that the scene will be on the home release. Neither of the directors elaborated on any other deleted scenes that might appear on the home release.
Summary: As the Avengers and their allies have continued to protect the world from threats too large for any one hero to handle, a new danger has emerged from the cosmic shadows: Thanos. A despot of intergalactic infamy, his goal is to collect all six Infinity Stones, artifacts of unimaginable power, and use them to inflict his twisted will on all of reality. Everything the Avengers have fought for has led up to this moment – the fate of Earth and existence itself has never been more uncertain.
Avengers: Infinity War, directed by Anthony and Joe Russo, stars Robert Downey Jr., Josh Brolin, Mark Ruffalo, Tom Hiddleston, Chris Evans, Chris Hemsworth, Jeremy Renner, Chris Pratt, Elizabeth Olsen, Sebastian Stan, Benedict Cumberbatch, Paul Bettany, Chadwick Boseman, Benedict Wong, Zoe Saldana, Karen Gillan, Vin Diesel, Dave Bautista, Pom Klementieff, Scarlett Johansson, Don Cheadle, Tom Holland, Bradley Cooper, Sean Gunn, and Anthony Mackie. It's out now.
Enjoyed this article? Share it!