One the final day of PAX East, we got to hit up the booth from Rising Star Games where they had several games on display for us to try, the first of which was an action RPG title called Decay Of Logos. The game was described to us as a mix of "European folklore, high fantasy fiction, and archetypal classic third-person action-RPG video games", which this did not disappoint in being. The closest modern title I could relate it to would be The Legend Of Zelda: Breath Of The Wild, as you basically have an open world with enemies you can attack or flee from, a mythical creature you can mount and ride around, and dungeons you can enter to clear them out of enemies.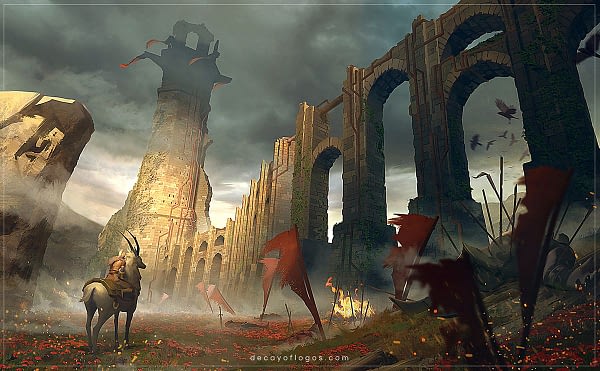 Without getting too spoilerish, the game has you as a hero who has just awoken after a battle to find the rest of his kind have been vanquished or turned into the creatures you see roaming around, leaving it up to you to find out what happened to them and you, as well as clearing the wicked land of all the evil that may inhabit it. This was a fun game to try out and it will be interesting to try out the final build of the game. Decay Of Logos is slated to be released sometime in the Fall of 2018.
Enjoyed this article? Share it!