Free Comic Book Day is coming. And one of the books will be an Amazing Spider-Man/Infinity/Infinity Watch which will contain Nick Spencer and Ryan Ottley's first chapter of their Amazing Spider-Man run. And, just as Dan Slott did ten years ago, using it to set out the tenor of their run.
And it appears we may be getting a flatshare sitcom. Along the lines of The Liver Birds, The Big Bang Theory, Rising Damp, Men Behaving Badly or Spaced, it's about people living together, cheek by jowl, who may not totally share the same objectives in life.
And the last page reveal will set the whole thing going. Be warned, we are running it, but will have a second big SPOILER scene before we get there. But it will set up the premise for the ongoing comic, at least initially…
So we have Peter Parkie and Randy Robinson looking for a new apartment together. And an explanation as to why rent is so high even when the city is constantly under attack.
This guy on Reddit is going to be so pleased. And I reckon someone should register that domain. Of course, as we say, this is New York in a superhero comic book, so the search is interrupted by battle with Boomerang and friends.
Who you might recall Nick Spencer had a glorious time writing in the critically acclaimed and much-loved Superior Foes Of Spider-Man with Steve Lieber which was definitely a super-villain sitcom.
Remember this?
And was brilliant. And they are all back in this FCBD issue. Oh and have you ever looked Marvel up on Glassdoor? It rarely goes well.
But, away from the villains Parker and Robinson have success in their apartment search, with a Spider-skylight, but it comes with a third flatmate. And because this is now a flatshare, there can be only one person it could be.
Oh yes, I said I would do this first.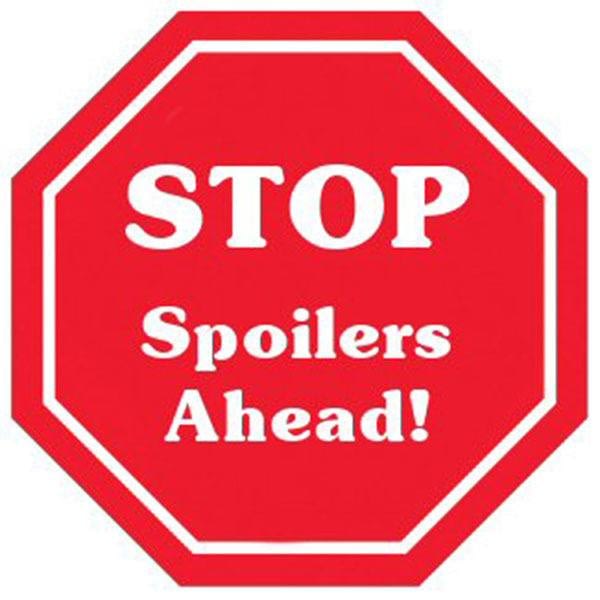 There you go. But these are the rules of comedy and it obeys them well.
A superhero and a supervillain sharing the same apartment, not knowing who the other person really is. If they discover, will they also have to keep that a secret from Reggie? Hilarity will no doubt ensue…
The new Amazing Spider-Man will be Superiro Foes Of Spider-Man all over again. But this time one of the foes lives with Spider-Man.
FCBD 2018 INFINITY WATCH AMAZING SPIDER-MAN
(W) Nick Spencer (A) Cliff Rathburn (A/CA) Ryan Ottley
New creative teams. New series. New directions. New beginnings. Fans will be able to read the first Amazing Spider-Man story from Nick Spencer and Ryan Ottley in the Amazing Spider-Man/Guardians of the Galaxy Free Comic Book Day issue!
Teen Audiences.
THE AMAZING SPIDER-MAN #1
(W) Nick Spencer (A/CA) Ryan Ottley
It's a Brand New D– No, wait a second. Spider-Man's gone Big Time– That's not right either. Spider-Man's Rebir– Definitely not THAT. AMAZING SPIDER-MAN gets a BIGGER, BRAND NEW SERIES courtesy of Nick Spencer (SECRET EMPIRE, SUPERIOR FOES OF SPIDER-MAN) and the Marvel debut of RYAN OTTLEY (Invincible)!!!!! An alien invasion attacks NYC and the only one who can stop it is… Spider-Man?! But that's FAR from all you'll find here—A revelation from the past puts Peter Parker's job, relationships and WHOLE LIFE in jeopardy! And if even THAT's not enough, you'll see a new roommate, new love interests and a new villain!!!