You've been scared of love and what it did to you, but you don't have to run 'cause I know what you've been through. Just a simple touch and it can set you free, so we don't have to rush when you're alone with… The Weekly Static!
With much love and respect to The Weeknd (who just released a new EP)…I'll put it to you, Greg: isn't this an indictment of our entire American society? Well, you can do what you you want to us, but we're not going to sit here and listen to you badmouth the United States of…
The Weekly Static is our look at the past week in the land of the networks, cable, streaming, smoke signals, cloud formations, and shadow puppets from an interesting and entertaining perspective. So The Weekly Static's "Justice League" (myself, Rocky, Trejo, Bat-Murr and Margo Staten) makes you these three promises… because we're good like that:
● Offer blunt, honest perspectives on five TV topics from the past week covered by Bleeding Cool's team of news-thirsty writers. Just to be clear? My views are my views and don't reflect on the writers. We own what we say 110%.
● Spotlight a news item that we missed when it first hit, but we're pretty sure you'll want to know about.
● Feed my insatiable-yet-fragile ego with buckets of praise, adulation, social media shares, pizza, Superman Funkos, Eisner Awards, write-in votes for the 2020 U.S. Presidential Election (now more than ever) and my own private island-nation.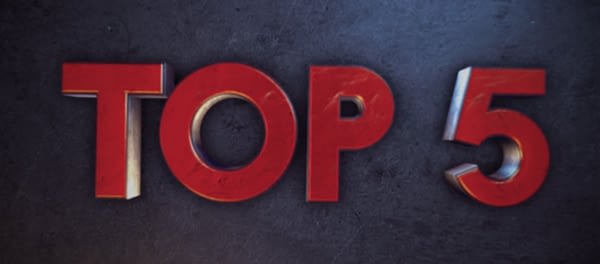 Speaking for Delegation of Black Wrestlers, Mark Henry Says Hulk Hogan Can't Come Back to WWE Yet
Stormy Daniels Gives 60 Minutes Their Best Night in a Decade
Hulu Passes on Locke & Key Series; 'It' Director Andy Muschietti Pitching to Other Outlets
18 Million People Watched the Return of Roseanne
Opening Day is Here! Here Are Our MLB 2018 Predictions!

NBC's 'Jesus Christ Superstar Live' Blends the Crafts
"If NBC were looking for a higher-stakes musical to broadcast live on TV, it's hard to imagine the Peacock landing a bigger fish than "Jesus Christ Superstar." The rock opera musical by Andrew Lloyd Webber and Tim Rice has been revered and reviled over the course of its 47-year history, and the network's faith in being able to pull off a one-time-only performance at the Brooklyn Armory on April 1 is tantamount to suggesting it can turn water into wine.

Fortunately, "Jesus Christ Superstar Live in Concert" is riding on more than faith. Producers Neil Meron and Craig Zadan ("Hairspray Live," "The Sound of Music Live," three Oscar telecasts) are in charge of their fifth such Broadway-to-TV production, and by bringing on board below-the-line artisans with both stage and screen expertise, what could have been a tricky gamble is likely to pay off big… {more}"