New numbers are being released regarding Fortnite's impact on gaming clips and streaming when it comes to YouTube, and much like the game's impact on Twitch, it's slowly starting to dominate the site's gaming stats. Below are some statistics that Epic Games has released in terms of YouTube viewership when it comes to the game, and it's pretty staggering that in almost eight months time, the game is currently crushing numbers that PlayerUnknown's Battlegrounds was doing almost a year ago.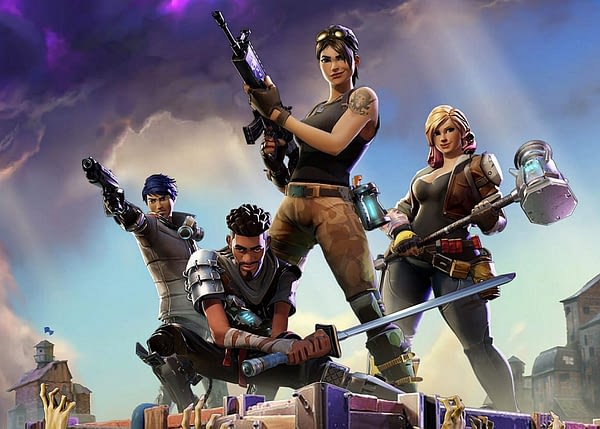 Fortnite had the most global uploads related to a video game in January 2018
Fortnite holds the #2 spot when it comes to watchtime related to a video game (as of Feb 2018).
Fortnite holds the record for most videos related to the video game uploaded in a single month (globally, February 2018).
Last weekend over 100 creators joined a massive Battle Royale in Fortnite and broadcast their play, generating over 42M live views combined.
During that event, ElrubiusOMG set the record for biggest single gaming stream from a creator (not an eSports tournament). Streaming from his bedroom, he reached more than 1.1M concurrent viewers
If these numbers continue over the next few months, Fortnite has the potential to be the most viewed video game on YouTube of all time. But honestly, that number depends on how much more content popular content creators have in them, and whether or not they'll stay with the game for months to come or if they move onto something new. Keep in mind that a lot of YouTube's gaming content is based on popularity and new releases, and eventually over time there are going to be many who move to a new game when something gets released. For now, Fortnite looks to be king and slowly building its way to being an emperor. At least, that's the way it looks according to YouTube's Global Head of VR/AR and Gaming, Ryan Wyatt.
How big is @FortniteGame on YouTube? Fortnite holds the record for the most videos related to a video game uploaded in a single month EVER. Yesterday, the Battle Royale tournament had over 42M live views, and set a record for biggest single live gaming stream @ 1.1M concurrent.

— Ryan Wyatt (@Fwiz) March 26, 2018
Enjoyed this article? Share it!