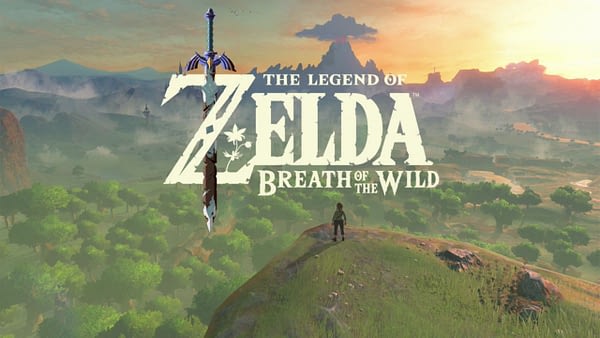 Okay, we get it. Everyone loved The Legend of Zelda: Breath of the Wild. Hell, we even considered it for Game of the Year 2017 ourselves. However, at this point in the award show season, giving a ton of awards to Breath of the Wild is pretty much just rubber stamping — which is what happened at this year's GDC Awards. Breath of the Wild took home three awards, including the coveted Game of the Year spot, and was nominated for six of the 10 categories. Horizon: Zero Dawn, our Game of the Year pick, was nominated for six as well, but took home only one award.
Now, I'm not saying that choosing Zelda as game of the year was a bad call. It was a great game on so many levels. However, coming at the end of March, there was only so much drama you could drum up for the GDC Awards. That Breath of the Wild was going to clean house was expected. There aren't a lot of GOTY crowns Breath of the Wild hasn't already won this year.
Honestly, the most interesting part of the night came when Gorgogoa took home the Innovation Award, purely because a mobile game has won an innovation award. That's always a bit of an upset over the mainstream games establishment. And I'm always down for that.
Ultimately however, every award show proves that award shows are pointless, but this time around that takeaway seems to be a bit more on the nose than usual.
The full list of nominees and winners from the 17th Annual Game Developer's Choice Awards is below:
Game of the Year
PlayerUnknown's Battlegrounds
Nier: Automata
The Legend of Zelda: Breath of the Wild 
Horizon Zero Dawn
Super Mario Odyssey
Best Audio
Cuphead
Nier: Automata
Hellblade: Senua's Sacrifice
The Legend of Zelda: Breath of the Wild 
Horizon Zero Dawn
Best Debut
Team Cherry (Hollow Knight)
Sidebar Games (Golf Story)
StudioMDHR (Cuphead)
Infinite Fall (Night in the Woods)
Jason Roberts / Buried Signal (Gorogoa)
Best Design
Super Mario Odyssey
Horizon Zero Dawn
PlayerUnknown's Battlegrounds
The Legend of Zelda: Breath of the Wild 
Nier: Automata
Innovation Award
Gorogoa 
The Legend of Zelda: Breath of the Wild
What Remains of Edith Finch
Everything
PlayerUnknown's Battlegrounds
Best Mobile Game
Reigns: Her Majesty
Hidden Folks
Monument Valley 2
Gorogoa 
Bury Me, My Love
Best Narrative
Night in the Woods
Hellblade: Senua's Sacrifice
What Remains of Edith Finch 
Horizon Zero Dawn
Wolfenstein 2: The New Colossus
Best Technology
Destiny 2
Hellblade: Senua's Sacrifice
Assassin's Creed: Origins
Horizon Zero Dawn 
The Legend of Zelda: Breath of the Wild
Best Visual Art
Persona 5
Cuphead 
Horizon Zero Dawn
The Legend of Zelda: Breath of the Wild
Night in the Woods
Best VR/AR Game
Superhot VR  
Star Trek: Bridge Crew
Lone Echo
Resident Evil 7
The Elder Scrolls V: Skyrim VR