We all knew it was coming, but it's still not exactly fun to hear. It was a big deal when a bunch of the original members of the Avengers decided to extend their contracts so they could appear in Avengers 4, but it sounds like one of them is not planning on returning. In an article in The New York Times, Chris Evans has confirmed that he plans to hang up the shield as Captain America after Avengers 4.
Last year, he filmed back-to-back the final two Marvel movies for which he is under contract — "Avengers: Infinity War," due in April, and a sequel planned for next year. For now, he has no plans to return to the franchise ("You want to get off the train before they push you off," he said), and expects that planned reshoots in the fall will mark the end of his tenure in the familiar red, white and blue super suit.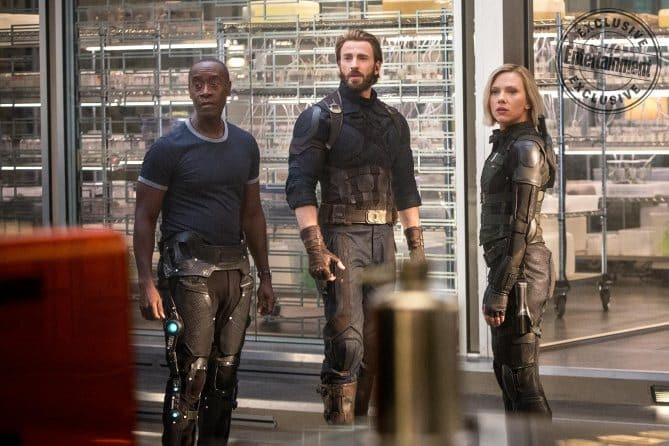 So what does that mean for Captain America? Well, there is a pretty good chance he's going to die. He's one of the few characters that doesn't have much of a life outside of being Captain America. Thor could go off and be the King of Asgard, Tony has his company and Pepper (provided she doesn't die) — but all Steve has is his friends who are also Avengers. It seems pretty unlikely that he would just retire, so he will probably be killed off.
After that, Marvel can make one of three choices going forward. The first one is they retire the title of Captain America entirely. This is the most extreme thing they could do, but if they really think audiences wouldn't accept anyone but Steve as Captain America (which they might), they could decide to just retire the title in honor of the character. The second and third options are passing it along to either Sam Wilson, aka the Falcon, or Bucky Barnes, aka the Winter Soldier. Both characters have a history of being Captain America, though Bucky, being the human disaster that he is, wasn't very good at it. If they decided to give the title to Sam, that is the sort of thing that makes people like yours truly write a ton of articles about the importance of diversity. That would give Marvel two black men as major characters in Phase 4 (with Black Panther). They could just as easily decide to give the title to Bucky, though, since Sebastian Stan reportedly has a nine-picture deal.
Whatever Marvel decides to do, it sounds like we're going to have to say goodbye to Steve Rogers and Chris Evans next year after the credits of Avengers 4 finish rolling. As for what happens next? That's anyone's guess.
Summary: As the Avengers and their allies have continued to protect the world from threats too large for any one hero to handle, a new danger has emerged from the cosmic shadows: Thanos. A despot of intergalactic infamy, his goal is to collect all six Infinity Stones, artifacts of unimaginable power, and use them to inflict his twisted will on all of reality. Everything the Avengers have fought for has led up to this moment – the fate of Earth and existence itself has never been more uncertain.
Avengers: Infinity War, directed by Anthony and Joe Russo, stars Robert Downey Jr., Josh Brolin, Mark Ruffalo, Tom Hiddleston, Chris Evans, Chris Hemsworth, Jeremy Renner, Chris Pratt, Elizabeth Olsen, Sebastian Stan, Benedict Cumberbatch, Paul Bettany, Chadwick Boseman, Benedict Wong, Zoe Saldana, Karen Gillan, Vin Diesel, Dave Bautista, Pom Klementieff, Scarlett Johansson, Don Cheadle, Tom Holland, Bradley Cooper, Sean Gunn, and Anthony Mackie. It will be released on April 27th.