Domino #1
{{ reviewsOverall }} / 10
Users
(0 votes)
Writer: Gail Simone, Artist: David Baldeon, Cover by: Greg Land and Frank D'Armata, Publisher: Marvel Comics, Release Date: April 11th, 2018, Price: $3.99
Damn you Gail Simone. One page in on Domino #1 and I'm already sold on this book. I'm not even a Domino fan; Psylocke is my preferred X-Force badass woman. But, this book grabbed me quickly.
Domino and Outlaw are teaming up for a job catching "lumber pirates" in the Pacific Northwest. It also happens to be Domino's birthday. The two are joined by a third partner, and the three are surprised by a secret weapon these lumber pirates have at their disposal.
Also, Domino has a new puppy!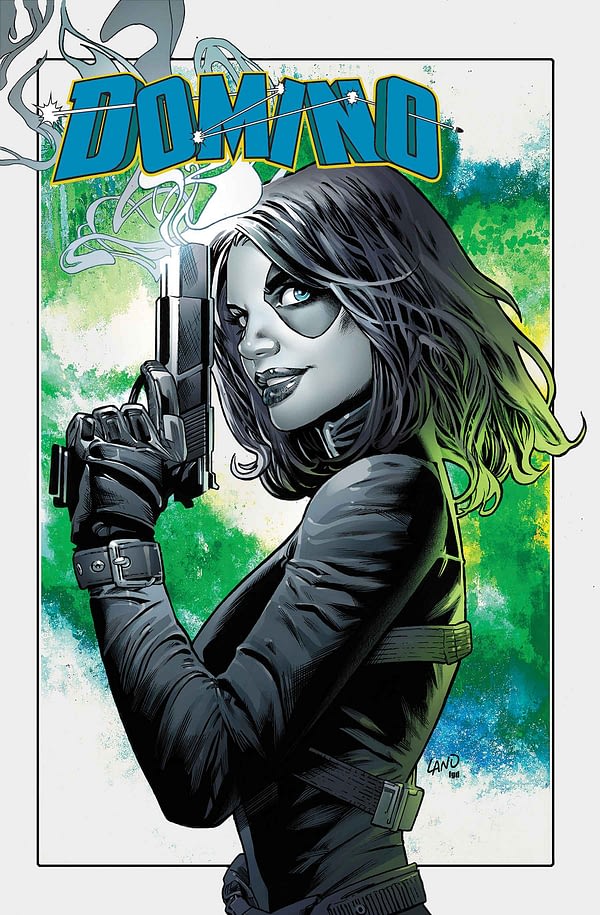 In true Simone fashion, this is a thoughtful, endearing, and thoroughly entertaining book about a badass anti-heroine, her badass anti-heroine friends, and the increasingly dangerous situations they find themselves within. The dialogue is great, with each character joking, having fun, but still able to communicate the more serious moments in a very human manner.
This book deals heavily with the guilt and unpredictability of Neena's luck-based powers. It's often a boon, but it still finds ways to turn on her in a way. Plus, both she and the book are very much aware that sometimes that "luck" causes the harm to fall upon the people around her.
There's still plenty of action to bring that extra jolt of fun and excitement to the proceedings. Domino and Outlaw find creative ways of fighting off the lumber pirates and their surprise ally.
David Baldeon, who you may remember from Spirits of Vengeance, plies his fluid and energetic style to this comic. It's actually a better fit here; the character and tone of this book lends itself to the sleek and cartoonish appearance of Baldeon's work. The eyes can be a little distracting, as they often change size. However, his work fits well for the book on the whole. The color art is quite good too, and it adds that extra layer of sheen and appealing visual identity to the comic.
Domino #1 is a wonderful comic with a lot of heart and fun at its core. Simone once more shows how she is one of the greatest writers in the business, and David Baldeon brings his distinct style to make the comic look great. This one is highly recommended. Pick it up when it drops on April 11th.
What people say... Leave your rating
Order by:
Be the first to leave a review.
Show more
(Last Updated
March 21, 2018 3:04 pm
)
Related Posts
None found