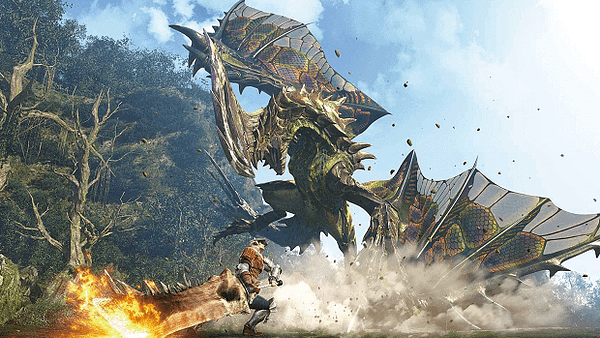 Today is Wednesday, so we get the usual Media Create charts, which detail the Japanese gaming market. This week we get a look at the sales numbers for the period of February 12th through February 18th.
Below you can check out the full software chart:
Monster Hunter World – PS4 – 85, 322/1,836,291
Secret of Mana – PS4 – 36,042/New
Splatoon 2 – Switch – 21,815/2,042,844
IDOLiSH 7 Twelve Fantasia! – PS Vita – 21,481/New
Dynasty Warriors 9 – PS4 – 21,180/138,675
Mario Kart 8 Deluxe – Switch – 19,280/1,346,387
Secret of Mana – PS Vita – 17,947/New
Toaru Majutsu no Virtual-On – PS4 – 17,938/New
Sword Art Online: Fatal Bullet – PS4 – 12,981/88,604
Mario + Rabbids: Kingdom Battle – Switch – 12,776/142,591
Super Mario Odyssey – Switch – 12,640/1,614,506
The Legend of Zelda: Breath of the Wild – Switch – 11,764/871,528
Bayonetta Non-Stop Climax Edition – Switch – 11,694/New
Bayonetta 2 – Switch – 9,532/New
Pokémon Ultra Sun/Ultra Moon – 3DS – 9,358/1,558,042
Toaru Majutsu no Virtual-On – PS Vita – 9,284/New
Dragon Ball FighterZ – PS4 – 5,975/88,943
Mario Party: The Top 100 – 3DS –  5,842/161,624
ARMS – Switch – 4,234/369,040
1-2-Switch – Switch – 4,194/399,757
Which brings us to the hardware chart:
PS4 – 41, 496
Switch – 39, 303
PS4 Pro – 8,006
New 2DS XL – 5,778
PS Vita – 4, 959
New 3DS XL -3,423
2DS – 959
Xbox One X – 133
Xbox One – 57
So, yet again Capcom's Monster Hunter: World is firmly at the top of the charts, and that has definitely helped the PS4 hold its edge against the Switch when it comes to hardware sales. Square Enix's Secret of Mana also had a fairly solid debut with about 54,000 copies sold between PS4 and PS Vita.
The Nintendo Switch remasters of Bayonetta and Bayonetta 2 had a pretty disappointing debut with about 20,000 copies sold at retail combined. Ultimately, it's just another signal of the fact that Japanese gamers really don't care all that much about remasters. Secret of Mana was mostly saved from this trend because it's more akin to a remake, and the original game is old enough that many contemporary gamers haven't played it, while still benefiting from the nostalgia factor for those who did.
Another very relevant detail comes from today's issue of Weekly Famitsu. The magazine reveals that Monster Hunter World sold 652,614 copies between January 26th and January 28th. According to Famitsu's estimate (which normally differs from Media Create slightly probably due to different estimation methods and retail sources) the game sold 2,003,026 copies in its first week combining retail and digital, with a rate of full-game digital downloads of 36%.
This potentially places the game as the second or third best debut for a Monster Hunter title ever.
Enjoyed this article? Share it!