Gotham City Crew is a New York Jets Fan Supporter Club that describes itself as "warm, welcoming and family friendly." It also states that "as fans of the perpetual NYC football underdog, GCC recognizes the need to locate fellow fans, create lasting bonds and share in the triumphs and heartbreaks that is Gang Green football."
They focus on three principal elements for our fellow New York Jets fans:
Game Day Experiences
Whether on Sundays, Mondays or Thursdays, GCC strives to make game days enjoyable for fans. We do this in one of two ways:

First is "Game Day Outings" Home Games: we highlight a different New York Jets fan's tailgate & invite ALL other New York Jets fans to join us to enjoy a fellow New York Jets fans tailgate. Certain home games we will have complete gameday packages available. Away Games: Certain away games we will organize road trip outings so that New York Jets fans can come together and cheer on Gang Green. If we are staying local in the New York Metro we will either watch the game with a randomly selected Jets fan at their home or wherever they typically watch the game OR host a watch event at a location, so that us fans can cheer together.

Apparel
All fans want to look good in their team's colors: New York Jets fans are no different. GCC's colors mirror those of the Jets and our unique apparel shows not only dedication and fandom to the Jets but also represents membership in GCC.

Community Engagement
Finally, we want to provide a platform for fellow fans to communicate, bond and consider themselves part of a larger family. Gotham City Crew serves as a catalyst to enduring memories, new friendships, and genuine experiences. The only requirement for being a member of Gotham City Crew is being a fan of the New York Jets.
To that purpose, (especially the merchandise) they have applied to register the name and logo for Gotham City Crew.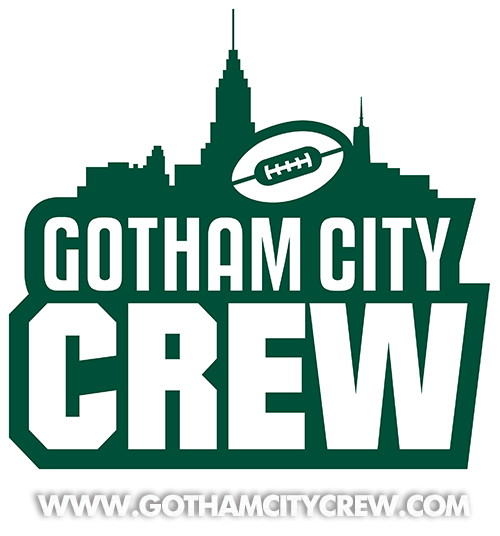 Well, we know what DC Comics will say about anyone trying to register anything with Gotham in the name.
But the logo also means that the owners of the Empire State Building have also got involved and are joining DC Comics in looking into opposing the trademark.
They both have extensions and so Eric J. Shimanoff or Cowan, Liebowitz & Latman, P.C. representing ESRT Empire State Building LLC and Megan L. Martin of Warner Bros. Entertainment Inc. must make their case by the 24th and 25th of February.