It isn't uncommon to see Xbox titles share and swap assets for their games. Killer Instinct has members of Halo and Battletoads in their setup, so why can't Forza Motorsport 7 do the same? Below is a brand new image of one of three Halo-themed racing suits designed to make you look like a Spartan soldier as you race around the track.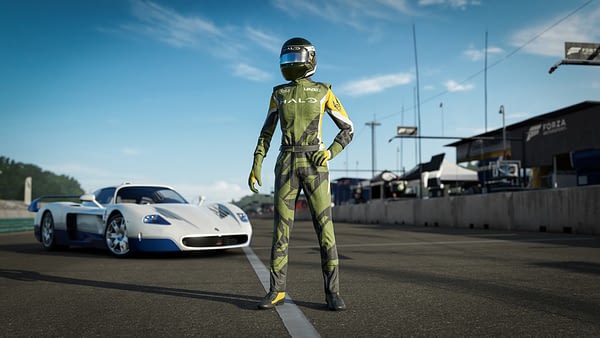 Of course, no one really bothers to mention that you can't see the suits as your race, just the helmet. If you've played Halo 5: Guardians, Halo: The Master Chief Collection, or Halo Wars 2 before November 30th, you will get early access to the suit from Xbox Live with a code on December 15th. No release date has been set as to when normal players can just pick it up from their shop.
Enjoyed this article? Share it!