Less than four days after being revealed to the public at BlizzCon, Overwatch developers have officially added Moira to the PTR servers for players to try her out and see how she plays. Judging by the forums alone, most fans are already high on the character and were hoping it wouldn't be a long delay like in the cases of Orisa and Doomfist when they were teased.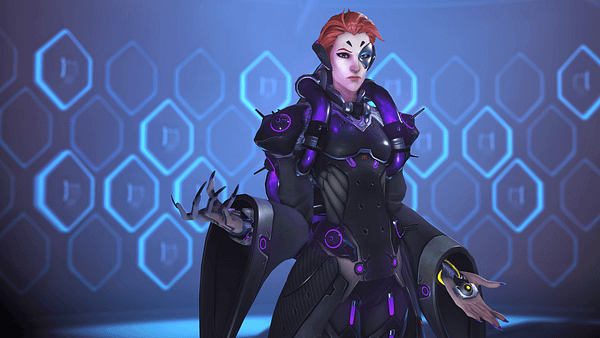 Looking over some of her costume choices and other goodies you can get for the character, there's a bit of a David Bowie kind of theme happening. No, they didn't directly copy Ziggy and slap it on Moira, but some of her skin choices like Glam and Moon definitely have a Bowie kind of influence. All of her sprays need some work, but it's the PTR so it stands to reason they rushed them in and weren't too concerned since they're not part of the main game. She doesn't have the plethora of voice lines like everyone else right now, which is a shame as it's great to hear Genevieve O'Reilly bring the character to life. We'll see how the character shapes up in the next few weeks as the devs use us to work out the kinks before she hits the main game.
Enjoyed this article? Share it!