It is October, the official month of Halloween and Horror. Which means that it's a perfect time to take a look at the latest Box of Dread subscription box and they've really upped their game this month. Starting off with the fact that the Box of Dread now has a cool new box. I really like the logo design.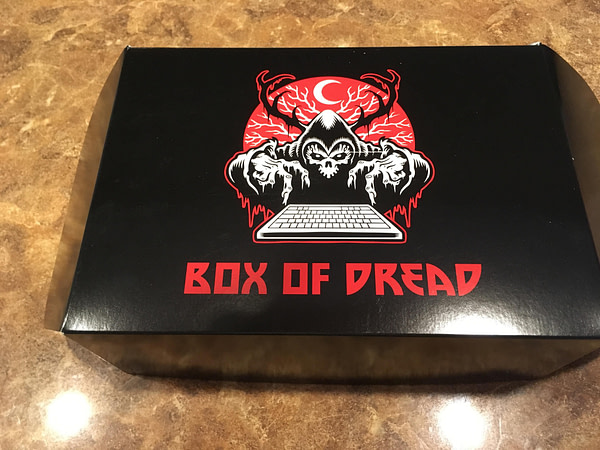 And we get a letter from the first Curator of the Box of Dread – director, writer and actor Lucky Mckee. Not sure if this is a guest position or if he'll be around a while, but either way having things put together by a Masters of Horror writer/director (the episode Sick Girl) is pretty cool.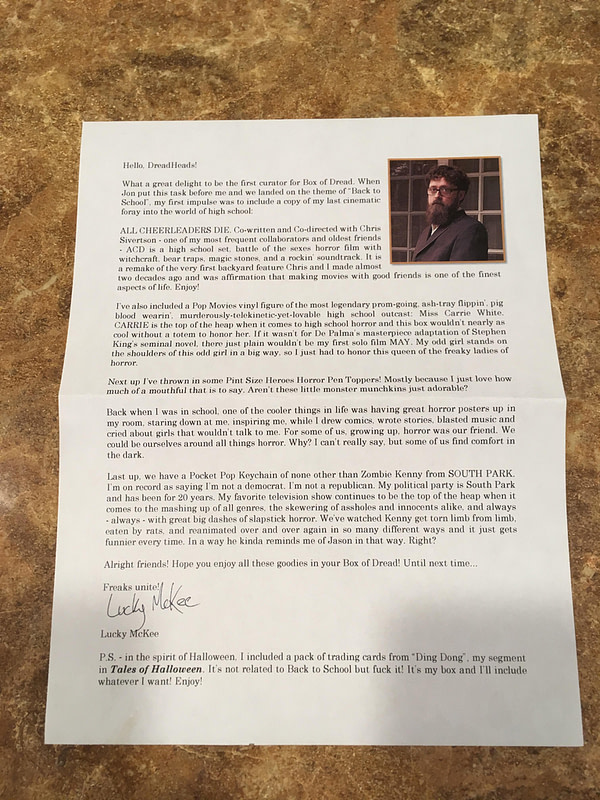 As part of it being his box to curate, he included a pack of trading cards from Ding Dong, his segment of Tales of Halloween.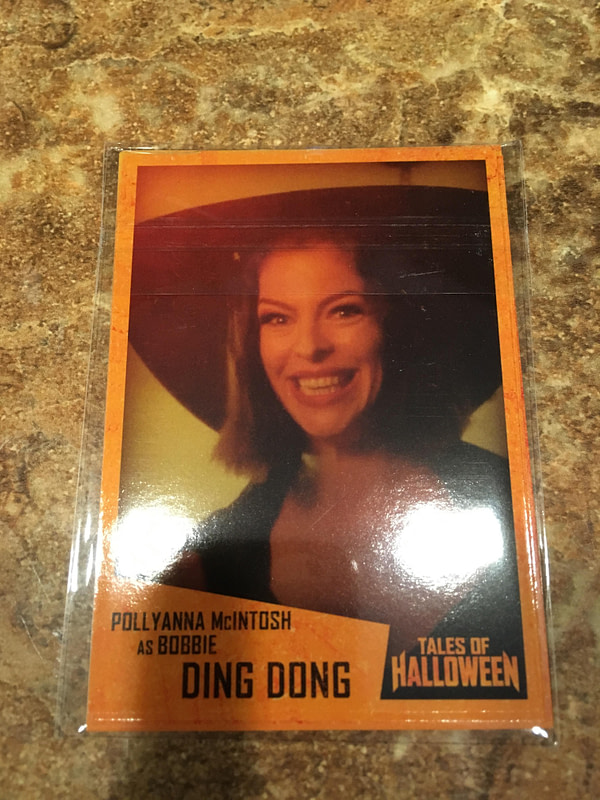 And from there it goes into the "Back to School" theme with a Carrie Pop! Vinyl figure. You can't get much more back to school than the Stephen King classic. And there's Pop! Freddy Krueger pencil. And a Pop! South Park Zombie Kenny keychain. "Oh my God! You killed Kenny! And he's back!" And to finish up the Funko fun is a pint size heroes random bag. Haven't opened mine yet, but I'm hoping for Cthulu. Also in the box is a DVD copy of All Cheerleaders Die, a movie written and directed by McKee and Chris Silvertson. Synopsis says: A rebel girl signs up a group of cheerleaders to help her take down the captain of their high school football team, but a supernatural turn of events thrusts the girls into a different battle. And we wrap up with another Stephen King property… not sure it has anything to do with school, but a poster for the new Netflix series Gerald's Game. Maybe she's a school teacher.