Ever since it was begun by IDW on their Godzilla comic launch, the idea of the retailer exclusive cover has become a significant part of the American direct market experience. Comic book retailers order a hundred times more copies of a comic than they would have ever considered doing, in return for a comic book cover that is exclusive to them, that they can use as a calling card, an advert, a collectable, a reward for longstanding customers.
But as well as retailers, we have seen comic conventions, subscription boxes, and other events commission their own exclusive covers. And of late, we have also seen comic book creators do the same, buying thousands of copies of a comic with their own art on the cover and selling them — often signed — at a premium. Prominent examples include J. Scott Campbell, John Tyler Christopher, and Rob Liefeld.
And now, Sean Gordon Murphy, for his Batman: White Knight series. For sale from his website, and at conventions in person, starting with New York Comic Con in October.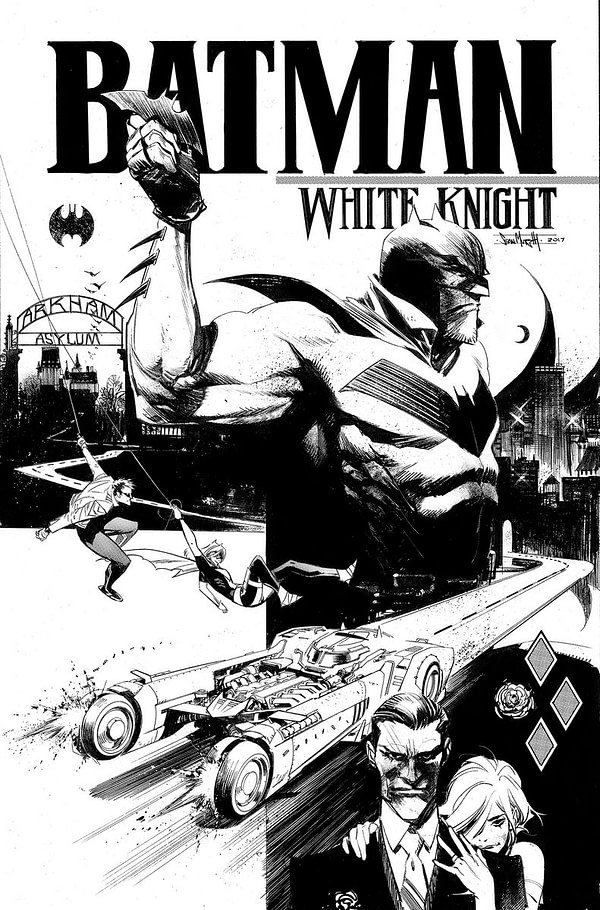 I did! I'm too lazy to use PS

— Sean Gordon Murphy (@Sean_G_Murphy) August 29, 2017
Thanks! There's a little of every BATMOBILE in there. Even the Beyond BATMOBILE.

— Sean Gordon Murphy (@Sean_G_Murphy) August 29, 2017
Me at your NYCC table. pic.twitter.com/W9xwJQLXvy

— Bobby Angus (@BobbyA4791) 29 August 2017