Following a tumultuous few days during which pro wrestling legend Ric Flair was suddenly hospitalized, placed into a medically induced coma, and subject to a surgical procedure, new details have emerged about the 21-time world champ's health issues.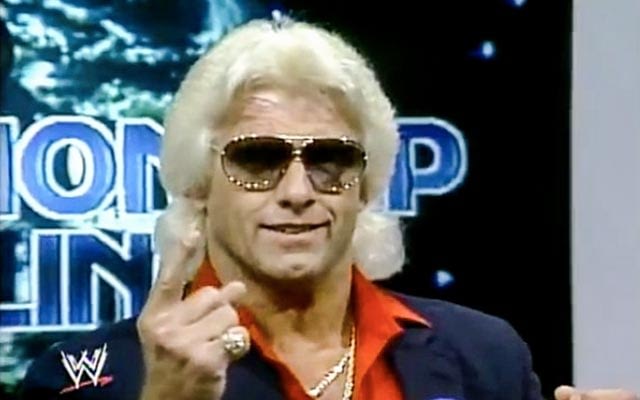 Despite early reports from wrestling dirt sheets that Flair's issues were heart-related, wrestling journalist Dave Meltzer has revealed that Flair underwent surgery for a colon blockage. Further, the blockage was reportedly "the catalyst for a number of different health issues that followed including kidney failure." Though the colon surgery was successful, Flair remains in critical condition, and, according to Meltzer, on kidney dialysis, as doctors wait for the kidney to begin functioning again.
A hard partier known for living his on-screen gimmick, the 68-year-old Flair is also known to suffer from alcoholic cardiomyopathy, a disease resulting from long-term alcohol abuse, as revealed in his 2004 autobiography, Ric Flair: To Be The Man.
We continue to wish The Nature Boy a speedy recovery.
Enjoyed this article? Share it!