DC Comics SVP John Cunningham told retailers at San Diego Comic-Con that Dark Days: Metal #1 will top the sales list for the month. But he says that when he read the final page, he thought, "Oh shit, no one has enough books."
He believes Tom King's Mister Miracle is "a work of genius" and that "he's delivered a take on Mister Miracle that's definitive and like Westworld, where we won't know what is and isn't real."
He says that the hardcover for Dark Knight III: The Master Plan will sell more like Dark Knight #1 than Dark Knight #2.
DC favourite Ski said that Metal will be supported with Store Open signs and counter mats, and that he had a copy retailers could look through after the presentation.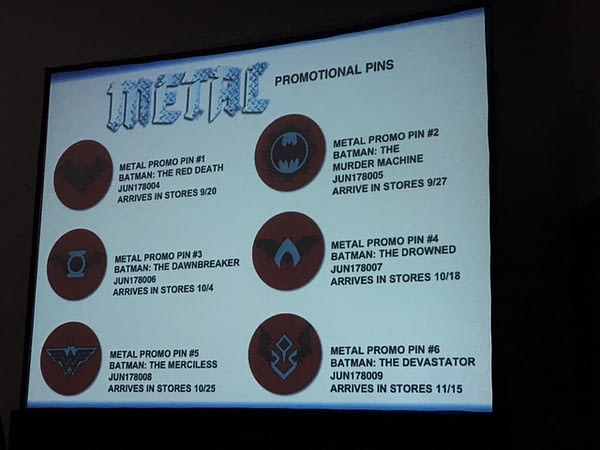 He showed off the giveaway pins that we looked at earlier in the week, and all the retailers got Metal t-shirts.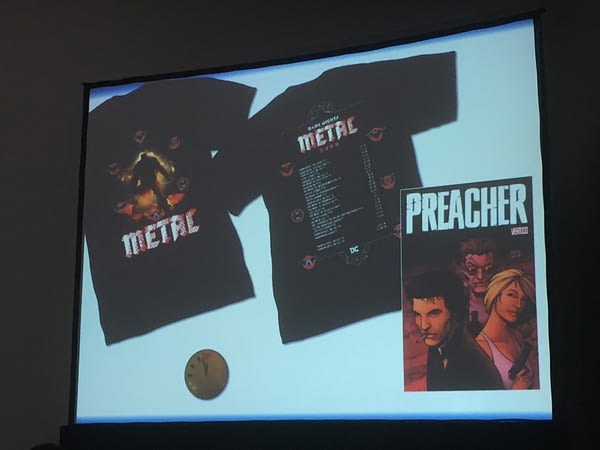 Enjoyed this article? Share it!