As posted by naughty, naughty Tom King from San Diego Comic-Con, A look ahead at what DC Comics has planned for the Dark Matter-verse towards the end of the year. While Geoff Johns has Superman fighting Dr. Manhattan, this is where DiDio's Boys will be diving into…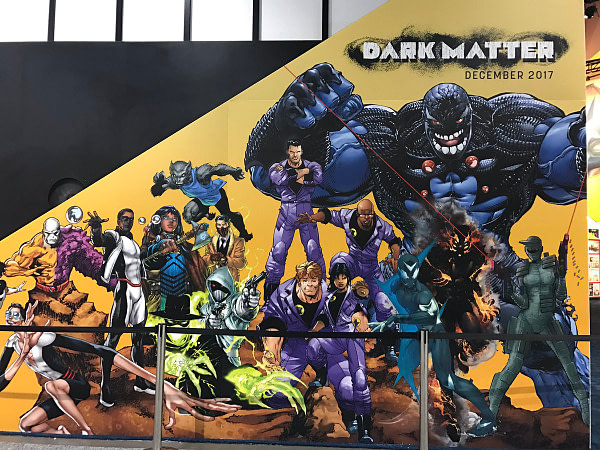 This would seem to imply that Plastic Man and Mister Terrific will be part of a teased-but-as-yet-unannounced Outsiders book.
Clearly a jam piece, with the artists on each book handling their own characters, i.e. Challengers by Andy Kubert, Immortal Men by Jim Lee, etc., Outsiders is clearly drawn by Ivan Reis and Joe Prado, which may explain why after they were announced on the new JLA series, they barely did more than a handful of issues (though they are coming back for the Microverse arc). Busy boys all round. Expect more details through the weekend.
UPDATE: Oh and cut off at the corner… Tomorrow Woman?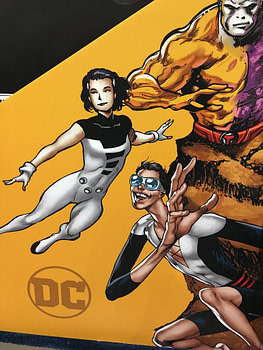 Eyes off, Plastic Man. Oh, and speaking of Mr. Terrific…Jeff Lemire? Something to say?
— Jeff Lemire (@JeffLemire) July 19, 2017