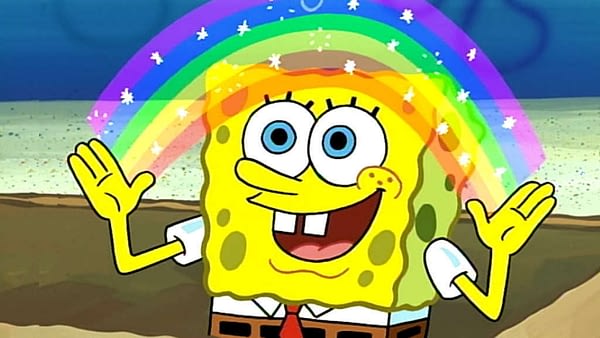 Spongebob Squarepants (yes, that Spongebob Squarepants) deleted a Memorial Day tweet gone awry Monday after the internet question its appropriateness for a day honoring fallen service members. The tweet, now erased from the social media service, read, "On the surface, Memorial Day honors those who have fallen in the line of duty. Down here, we honor people who fall asleep in long lines!"
Negative reaction to the joke was swift…
https://twitter.com/WashingMachineO/status/869225521179131904
If only someone at Nickelodeon was brave enough to say "Hey, maybe Spongebob doesn't need to tweet about Memorial Day…"

— Tyler Swift (@TylerMoliterno) May 29, 2017
https://twitter.com/Sonichu1/status/869271255958118408
Never expected Spongebob to deliver the cringeworthy Memorial Day tweet, but here we are… https://t.co/rG0Ja9aEEx

— Kevin D. Grüssing (Pronounced Grew-Sing) (@KevDGrussing) May 29, 2017
I don't think spongebob quite got the message of memorial day pic.twitter.com/7sPP4sdb5r

— ‎ ً (@BIazedIt) May 29, 2017
*logs in to Twitter*
*See's tasteless Memorial Day tweet on the official SpongeBob SquarePants account*
*logs out of Twitter* pic.twitter.com/5TxtSk1Mxw

— Thomas A. Dreyfuss (@Thomas_Dreyfuss) May 29, 2017
…and within twelve hours, Spongebob deleted the tweet.
Though shocking, this isn't the first time we've seen Spongebob's "no ****s given" side rear its ugly tentacles. The normally happy-go-lucky yellow sea sponge totally eviscerated the comic book industry in his Free Comic Book Day special earlier this month.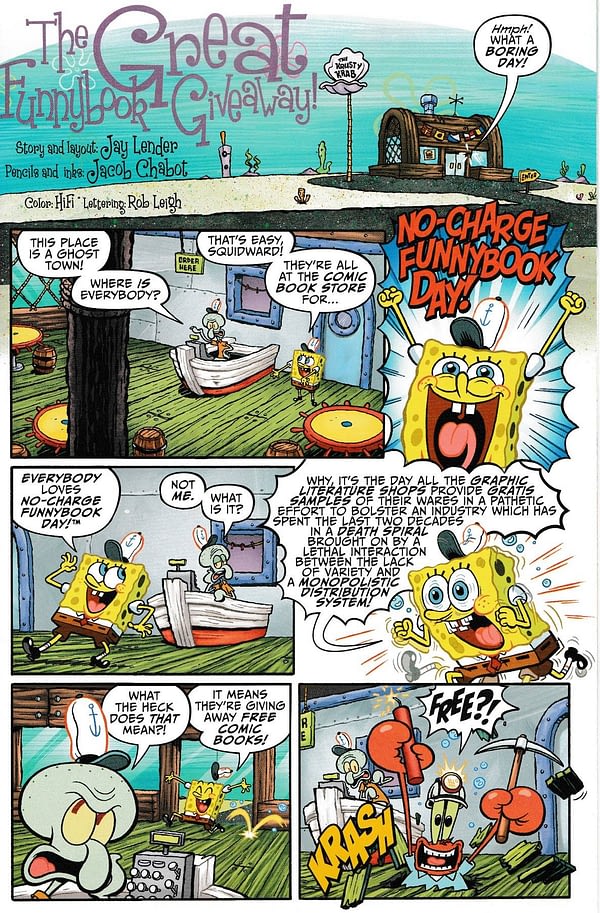 Joking about shopping inconvenience on Memorial Day is the kind of jaded cynicism we would expect from Squidward, and we're glad to see that, by deleting the tweet, Spongebob has decided to abandon this new approach and return to less controversial pursuits, like the May 27 tweet that is at the top of his timeline as of this writing:
What can I give Plankton that will make him happy? No, not the secret formula… not world destruction… how about friendship? He'll love that!

— SpongeBob (@SpongeBob) May 27, 2017
We're sure he will, Spongebob. We're sure he will.
Enjoyed this article? Share it!