Today, Ubisoft released info on For Honor's second season, "Shadow and Might," will be released worldwide across all platforms simultaneously on May 16. The season will include two new heroes (Shinobi and Centurion), two new maps and new customizable items. The maps and gameplay updates are free to everyone, but the two new fighters will be free immediately to season pass players on May 16, while everyone else will need to wait a week until May 23 to get them. A quick word from Ubisoft on the two new heroes…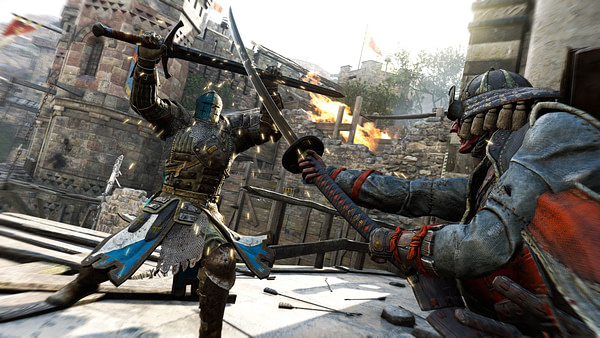 Shinobi (Samurai Assassin) – The Shinobi are silent warriors able to move with a dancer's grace and kill with precision thanks to a lifetime of disciplined training. They wield the traditional Japanese Kusarigama.

Centurion (Knight Hybrid) – The Centurion sees the battlefield like a chessboard. Equipped with the reliable standard issue gladius, Centurions can bypass enemy defenses through strategic close-quarters combat.
As for the two new maps, we're getting one called Forge and another called Temple Garden. Both will expand the selection of multiplayer battlefields. Plus, we'll see a new level of gear rarity called "Epic Gear" that will "increase the maximum gear score along with a balancing overhaul for the entire gear stats system." Enjoy the trailer below!