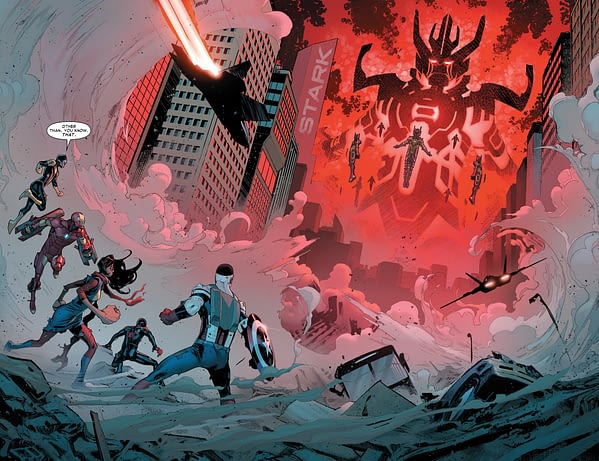 The Civil War II storyline began when an Inhuman called Ulysses predicted that a Celestial being was about to attack New York. There was no reason for the attack, it was never followed up, it was just very convenient. In Ultimates #3 out today by Al Ewing and Travel Foreman, it is finally revealed that this was the intervention of the First Firmament, the original version of the multiverse eight iterations ago and who created the first Celestials. Not that this was the intent at the time. But Al Ewing is rather expert in gathering up what others have discarded and making it work in his own books. I mean, seriously, he has the Psi-Hawk in this issue…
Ultimates 2 #6 by Al Ewing and Travel Foreman is published today.
Related Posts
Enjoyed this article? Share it!