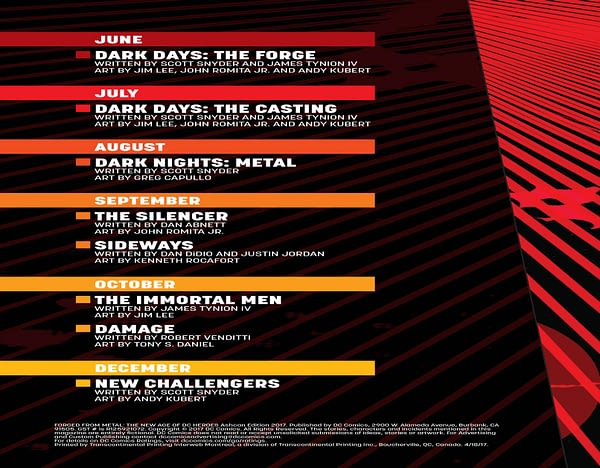 Rod Lamberti of Rodman Comics, writes weekly for Bleeding Cool. Find previous columns here.
Reading about Marvel's rumored 2018 plans of signing big names to their books I was wondering what DC was going to do. Were they just going to run with Rebirth or were there other plans going on?
Then yesterday I read online about what some of their plans are for this year. I am truely stunned. DC is trying something new. Creating new characters. In this day and age that is gutsy.
As a comic store owner, what do I see?
"Forged From Metal The New Age Of Heroes"
Not a bad saying.
DC's also promoting artists. Putting popular artists on these new upcoming books. Not a bad plan. Batman is involved. Interest should be high.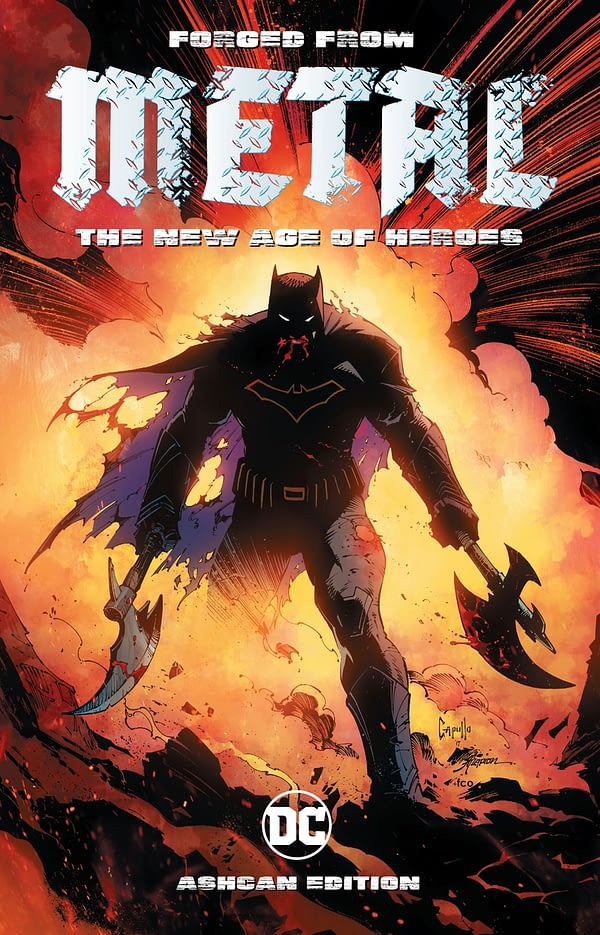 Dark Days: The Forge
June release
Written by Scott Snyder and James Tynion IV art by Jim Lee, John Romita Jr, and Andy Kubert.
These five are some of the biggest names in comics. Easy sale.
DARK NIGHTS: The Casting
July release
Written by Scott Snyder and James Tynion IV art by Jim Lee, John Romita Jr, and Andy Kubert
Again these five on a book makes selling comics easy. I think there is a tear in my eye. I better use my I am Jude Terror T-Shirt to wipe it.
DARK NIGHTS: METAL
Debuting in August
Written by Scott Snyder with art by Greg Capullo
It all begins with DARK NIGHTS: METAL, a story that will examine every choice a hero doesn't take and every path they don't walk, opening up worlds that are forged by nightmares. Characters and stories from each of the Dark Matter books will be plotted throughout this series.
Scott Snyder and Greg Capullo? No brainer. Good to see them together again. If I am unable to sell this then it's time I close.
Hey, look at that. Just in time for lease negotiations. Downside? Um, it doesn't come out till August?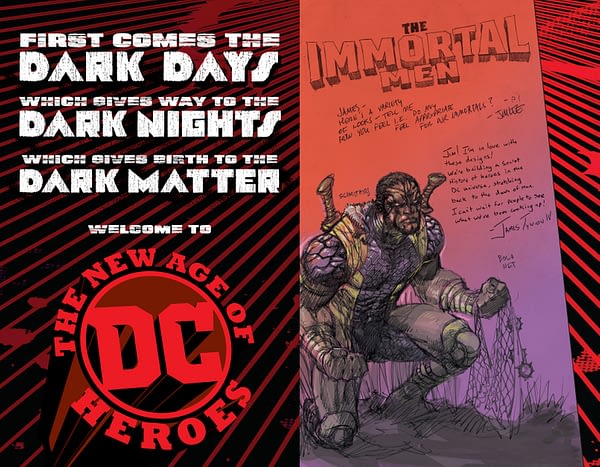 IMMORTAL MEN
Debuting in October
Written by James Tynion IV with art by Jim Lee
Born at the dawn of time, five siblings find that with eternal life comes eternal war. As the forces of destruction march into the modern world, they operate from the shadows, recruiting the elite against the foes who seek to bring about Armageddon. They are humankind's hope sprung eternal….they are the IMMORTAL MEN.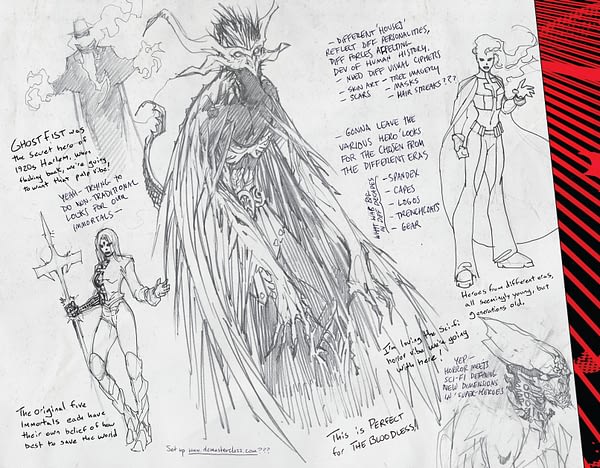 James Tynion IV has made Detective Comics a popular title. Pair him with superstar artist Jim Lee and this is a book I can easily sell.
Downside? How long will Jim Lee be on the title? Six issues at least I hope? And when/if he leaves who takes over the art duties? And will sales hold such as when he left the Suicide Squad? Amazingly enough here in store Suicide Squad did not have a drop after he left. The Squad still sells and has been increasing in sales.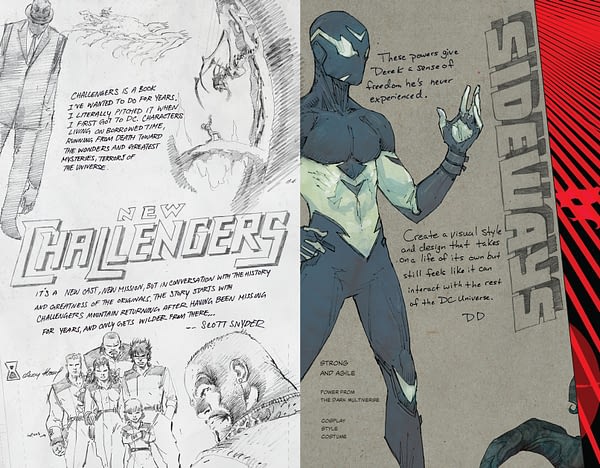 NEW CHALLENGERS
Debuting in December
Written by Scott Snyder with art by Andy Kubert
Characters live on borrowed time, running from death toward the greatest mysteries, wonders and terrors of the universe! It's a new cast, new mission, but in conversation with the history and greatness of the original Challengers of the Unknown. The story starts with Challengers Mountain returning after having been missing for years, and only gets wilder from there…
Not till December?
Hopefully, that will give Andy time to get at least a few issues done before it releases.
Scott Snyder is one of the most popular writers currently. Andy Kubert is a popular artist. Pairing the two should on a title should easily make this a hit. Andy will most likely make his father proud.
Downside? Again, like Jim Lee, how long will Andy Kubert be on the book? Will it be delayed a lot? Who will take over after Andy leaves?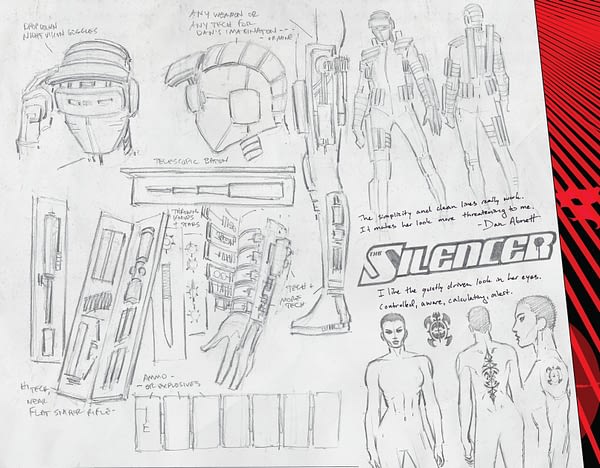 THE SILENCER
Debuting in September
Written by Dan Abnett with art by John Romita Jr.
Honor Guest was the world's deadliest assassin, until she traded it all for a chance at a "normal" life in the suburbs, free from the constant death and destruction. But as her former life comes back to haunt her,
Honor must strip away her suburban persona and protect her family as THE SILENCER.Dan Abnett
Dan Abnett. best known currently for his work on Aquaman. His Guardians of the Galaxy was well liked but almost completely ignored after he left by the talent that took over.
Instore not a big name draw but seems able to put out books in a timely matter.
John Romita Jr being on the book should easily get people interested in the book. His run on All Star Batman made it one of the most popular story arcs here in the six years I have been open. Should be an easy sale.
SIDEWAYS
Debuting in September
Written by Dan DiDio and Justin Jordan with art by Kenneth Rocafort
Forever changed by the events of DARK NIGHTS: METAL, a teenager struggles to live through high school as he comes in contact with Dark Matter and gains the power to teleport through the Dark Dimension. But each leap brings the new hero one step closer to succumbing to the allure of his new power and its dark origins.
Dan DiDio as a writer. Oh boy. Dan over the years has not been a hit as a writer. From years ago co-writing Superboy to his taking over the Outsiders. His writing has never lit the world on fire. Justin Jordan is not too well known but hopefully as co-writer can they make this popular. Or Dan and Jordan can just surprise me and knock it out of the park.
Kenneth Rocafort has been around for years but instore haven't seen much interest. This title out of the six announced books this looks to be the one that will have the most challenge to stay going.
I hope I am proven wrong.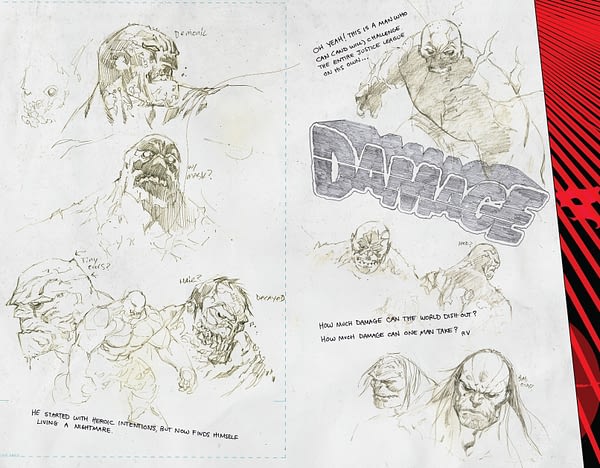 DAMAGE
Debuting in October
Written by Robert Venditti with art by Tony S. Daniel
Ethan Avery only wanted to serve his country, but promises of becoming the ultimate weapon leave the new recruit living a nightmare. Cursed with the ability to unleash an unstoppable monster for one hour at a time, Ethan only wants to live out his life in peace. But if he can tame the monster inside, it might just be able to do more good for the country than Ethan ever expected.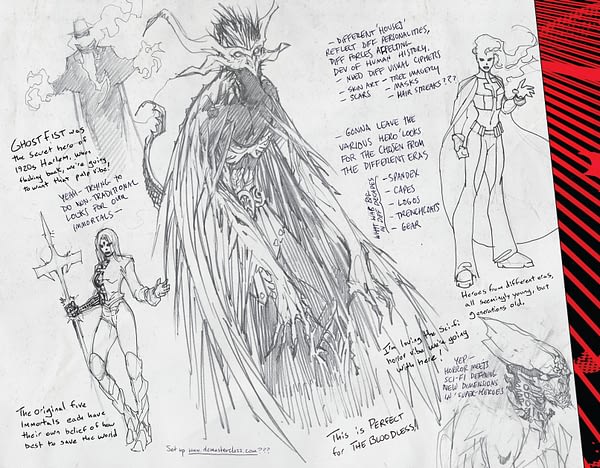 At first when I read Damage I though could it be? One of my favorite characters back from the dead? Poor guy died in Blackest Night and has stayed dead. Yes, I am the one person who liked the original Damage's comic. Even got a letter printed in the letters page. Enjoyed Geoff Johns writing him in JSA. Surprised to see him killed. Then I read the description. Nope, a new character. Which makes sense because these are all are suppose to be new characters.
Robert Venditti. Known currently for his work on Hal Jordan and the Green Lantern Corps. Not a writer who is currently drawing people into the title by name recognition. Though like Dan Abnett seems able to get Hal Jordan and the Green Lantern Corps on time and out bi-weekly.
Tony S Daniel. Has a following. Is known. Could make this title popular.
Should be interesting.
Again this is all in store. Meaning other stores could have certain creators be way more popular or less popular than they are in my store. Different locations. Different fan bases and all that. I of course do want to see all these titles do very well. Popular titles means strong selling titles. Strong selling titles means money. Money means I can take more risks with lower selling comics and bills get paid much easier.
Something new is something good hopefully. Looking forward to selling these.