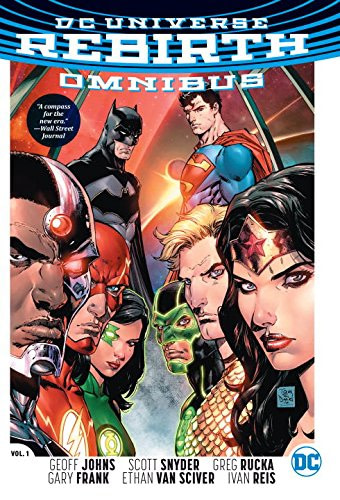 Did you buy the DC Universe Rebirth Omnibus? Featuring all of the DC Rebirth issues of all the relaunched comics? All 21 comics and 568 pages of it?
Weeeellll…
In September, DC Comics are publishing the DC Rebirth Omnibus Expanded Edition.
With everything in the original omnibus, but now the addition of Justice League Of America: Rebirth #1, The Ray: Rebirth #1, Vixen: Rebirth #1, Killer Frost: Rebirth #1, The Atom: Rebirth #1, Batwoman: Rebirth #1, Super Sons #1 and the DC Rebirth Holiday Special.
750 pages worth. So if you are miffed, take comfort in the news that this revised book will cost $100 and the original cost only $75…