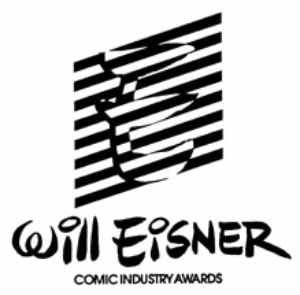 Comic-Con International has revealed the names of the people who will decide which comics were the best in 2016 so you can hurry up and read them before anyone notices you haven't! That's right, it's the judges for the 2017 Will Eisner Comic Industry Awards, the most prestigious awards in comics (barely edging out Bleeding Cool's own awards, which are number two).
In January, the guidelines for submitting materials for consideration of the judges will be released, and then the nomination submission deadline is March 24. The deadline for hot takes complaining about the nominations is June 30. The winners will be revealed at San Diego Comic Con on Friday, July 21.
From the press release, here are the judges:
Alan Campbell is a longtime member of the Comic-Con International Board of Directors and has been involved in putting on the San Diego Comic-Con and related events for over 30 years. He received the Inkpot Award for Fandom Services in 2013.

Rob Clough has been writing about comics since 2001. His criticism has appeared in The Comics Journal, Savant, Sequential, Sequart, Studygroup Magazine, Cicada, TCJ.com, Foxing Quarterly, and his own blog, highlowcomics.blogspot.com. He contributed content or editorial advice to books including The Big Feminist But, Motherlover, The Complete Deep Girl, and Graphic Details. He once edited the comics section for Other magazine. He was the first guest-curator for the Library of Congress at the Small Press Expo in 2012 and has moderated programming for that show for a number of years; he also helped create the programming for the first Autoptic show in 2013.

Jamie Newbold is the owner of Southern California Comics in San Diego. The 3,500-square-foot store was opened in 1998 to incorporate the comic convention experience into a 365 day-a-year business. Jamie's 40-plus years of back-issue retailing began in the era of San Diego Comic-Con in 1972, his first year of attendance. He is a retired police officer and published article-writer. SoCal Comics is well known for providing free comic books to local charities and for bringing its "traveling show" to outside community events.

Robert Moses Peaslee is associate professor and chair in the Department of Journalism & Electronic Media at Texas Tech University. He is the co-editor of Marvel Comics into Film: Essays on Adaptations Since the 1940s (2016), The Joker: A Serious Study of the Clown Prince of Crime (2015), and Web-Slinging Heroics: Essays on the History and Meaning of Spider-Man (2012), as well as the upcoming The Dark Side: A Supervillains Reader (University Press of Mississippi). His articles on film, sequential art, festivals, and tourism has been published in a variety of journals, including the International Journal of Communication, Transformative Works & Cultures, Mass Communication and Society, and Visual Communication Quarterly.

Dawn Rutherford is the Teen Services Coordinator for Sno-Isle Libraries in Washington State. She helped organize the groundbreaking 2002 YALSA preconference on Graphic Novels, chaired YALSA's first Great Graphic Novels for Teens committee, and most recently chaired the ALSC/Booklist/YALSA Odyssey Award for Excellence in Audiobook Production. She has presented numerous times at library conferences and the Emerald City Comic Con with her fellow librarians, and she loves moderating author panels. Dawn has also reviewed graphic novels for Unshelved, School Library Journal, and ICV2.

Martha Thomases is a columnist at ComicMix.com, where the official title on her business card is "Media Goddess." In the 1990s, as publicity manager for DC Comics, her work on The Death of Superman made an entire nation share in the tragedy of one of our most iconic American heroes. During that time, she also pioneered comics coverage in magazines such as Details, Rolling Stone, and Entertainment Weekly, and she helped to launch both Vertigo and Milestone. Thomases created Dakota North for Marvel Comics in the 1980s. As a freelance journalist, she has been published in the Village Voice, High Times, Spy, the National Lampoon, Metropolitan Home, and more.
Congratulations, folks. For your consideration for the journalism category: Bleeding Cool – now with more Jude Terror.