What a lot of fun we've had from switching the issues around.
For some as-yet-unknown reasons, the contents of Flintstones #6 in January and #7 in December have swapped around.
This was issue #7 but is now issue #6.
(W) Mark Russell (A) Steve Pugh (CA) Bill Sienkiewicz
Bedrock is gripped by panic at the news that an asteroid is heading straight toward Earth!  The Flintstones fight the hysteria, but even more dangerous than the end of the world are the people preparing for the end of the world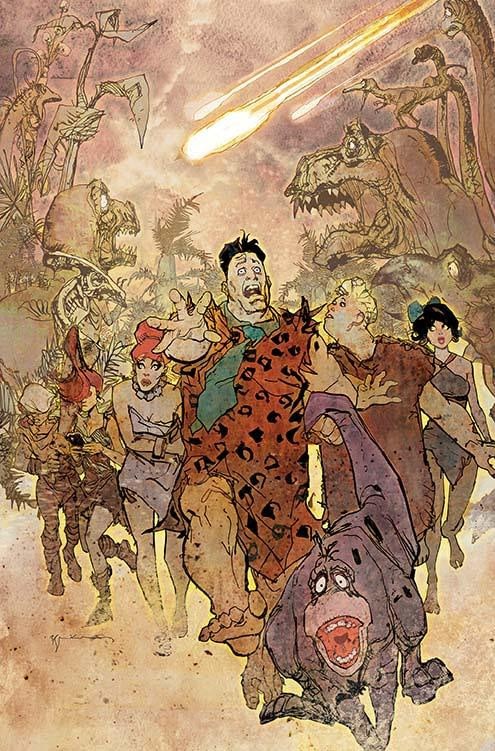 And this was #6 but is now #7.
(W) Mark Russell (A) Steve Pugh (CA) Carlos D'Anda
The Great Gazoo is working on his report card for the human race, and so far humanity has earned a big fat "F." When the Church of Gerard starts selling Indulgences, Bedrock descends into violence and debauchery. Meanwhile, a miner gets trapped at Slate's Quarry.  Might there be an honest citizen in this burgeoning civilization willing to come to his rescue?
I wonder why DC Comics might want to move up the issue showing an imminent destructive threat to all of humanity?
Enjoyed this article? Share it!