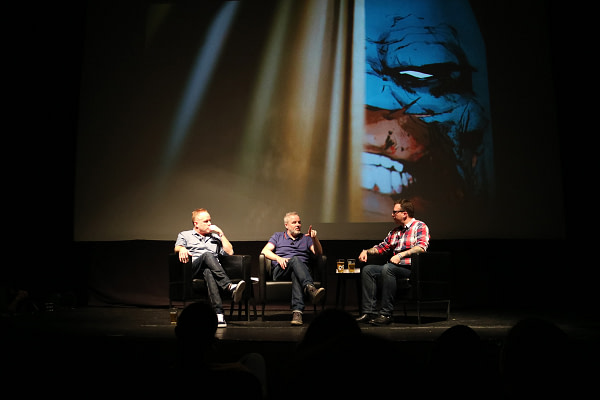 Brandon Wainerdi writes,
Jock is the one of the closest we will ever get to a Renaissance Man in comics. From 2000 A.D. to Detective Comics to, now, doing concept work for some of the coolest movies that have come out in the past 5 years (including Dredd, Ex Machina and, of course, Star Wars 8.) While I didn't ask any Star Wars questions (I tried to hint at it a couple of times), I was able to both go to his panel and ask him some questions one-on-one. Here are some excerpts from the transcript: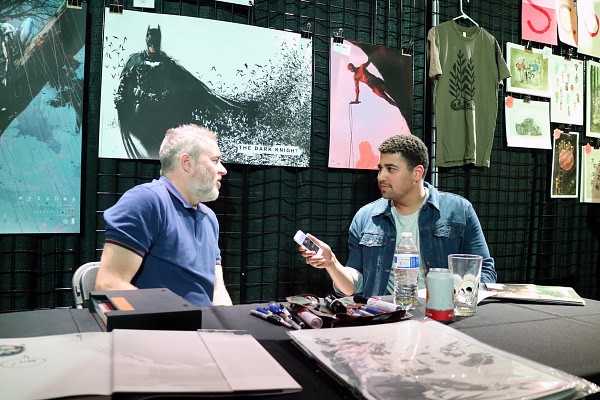 BW: Let's talk about you and Mondo, first. How did you get started with them?
Jock: I was introduced to them by my friend, Olly Moss, who was doing posters for them. It was probably around 2011. They knew my stuff from comics. I had just done Black Mirror and they knew that. Olly introduced us and we started talking. I was really into horror movies so I did a couple horror movies for them. And then they gave me The Dark Knight Rises for San Diego Comic Con 2012. You know, I've been working with them ever since. They're my favorite guys. They've put out some great stuff.
BW: You touched on it a little bit but what is the difference between your mindset for designing for a screen print and for comic books or a comic book cover for Batman?
Jock: There are differences. A comic cover has to do a different job.When you see a Mondo print in real life, they're beautiful … they're more like artifacts. They're like a real physical thing. So they demand a little bit more, I don't want to say thought, because you put thought into everything … but it demands a different thing. A comic cover has to be great but it has to stand out on the shelves, it has to do a different job. Posters are sometimes 3 foot by 2 foot, I'll spend months on a poster chipping away. A comic cover requires a pretty quick turnaround.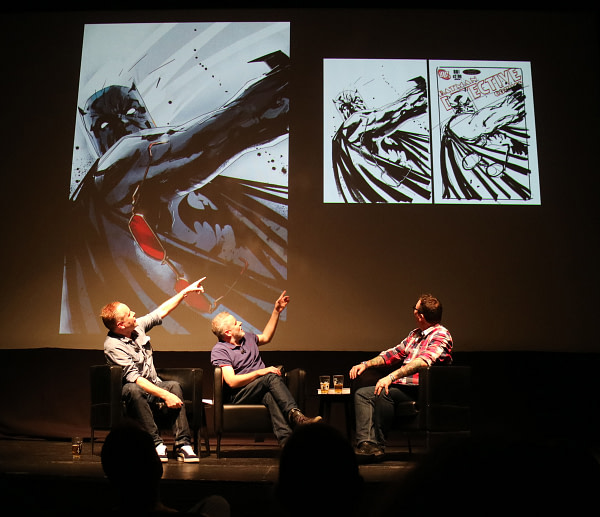 BW: Speaking of comics, what do you have coming down the pipeline in the comic book world?
Jock: Yeah, I have All-Star Batman, with Scott (Snyder), and then finally we'll be doing the second arc of Wytches, which he's finally working on right now. It's been a long time coming but I've been kind of busy with … some other stuff.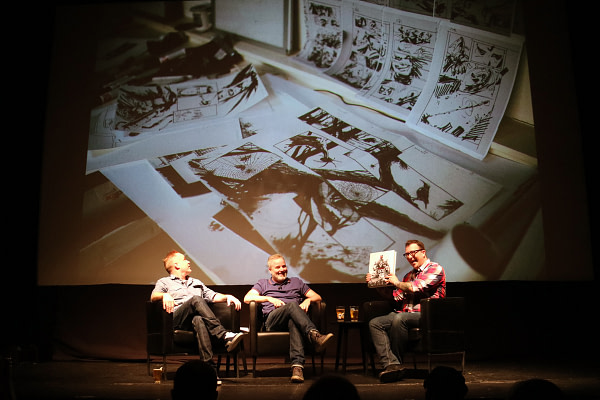 BW: (laughs) I won't ask what that is. Your book, "The Art of Jock" is now officially out! If people aren't at MondoCon, how do people get it?
Jock: We're doing a special edition here, an edition of 500, but if that doesn't sell out at the convention, we'll eventually put it out online for sale. It's in a clamshell case, it has a cloth cover and some nice prints in there. It's really beautiful. The regular edition is beautiful too, not because of my artwork (laughs) but because of the quality of the book. The publisher, their line, is "wherever books are sold." So, it's everywhere, including Amazon. But, joking aside, I'm really proud of this book, the quality and the production, and the response has been amazing, especially this weekend. The people seem really into and I'm really pleased!
Pick up Jock's book (it really is beautiful) on Amazon, check out his official website and stay tuned for more from MondoCon!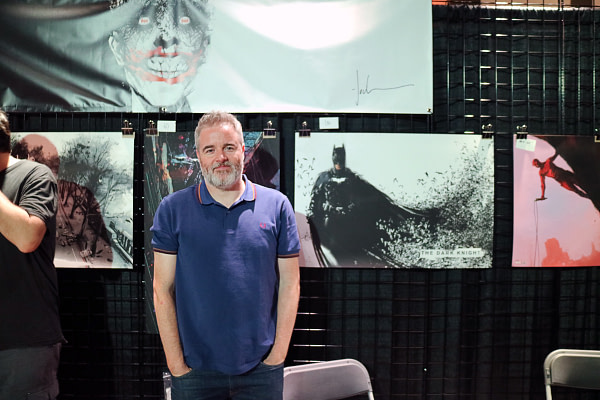 Words: Brandon Wainerdi (@ActuallyBrandon)
Pictures: Jason Kauzlarich (@TheyLiveObey)