By Jemal Flores
Harry Potter fans gathered at New York Comic Con on October 6th to pay tribute to Alan Rickman. But that wasn't the only reason for their gathering. My friend Leroy Rivera had planned in secret to propose to his girlfriend Loriana Aviles in front of thousands of con attendees. He disguised the proposal as a tribute to Alan Rickman, but unbeknownst to Loriana, it was really a way to get all of their friends together to witness his proposal of marriage.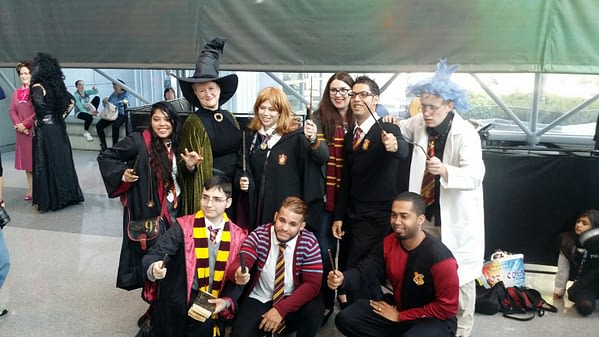 Ziggo assembled all of his friends in the cosplay and photography world to record their joyous moment. Ziggo and a group of his closest friends pretended to enact a cosplay photo shoot of Harry Potter.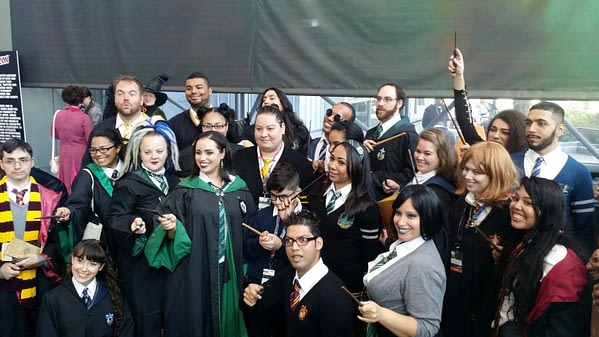 Leroy, AKA Ziggo Dent, and his fiancee Loriana, AKA Lori Lestrange, as their cosplay names, have been cosplaying together for a very long time. The tribute was pulled off without a hitch.
After the proposal, the newly engaged couple were congratulated by all of their friends and family.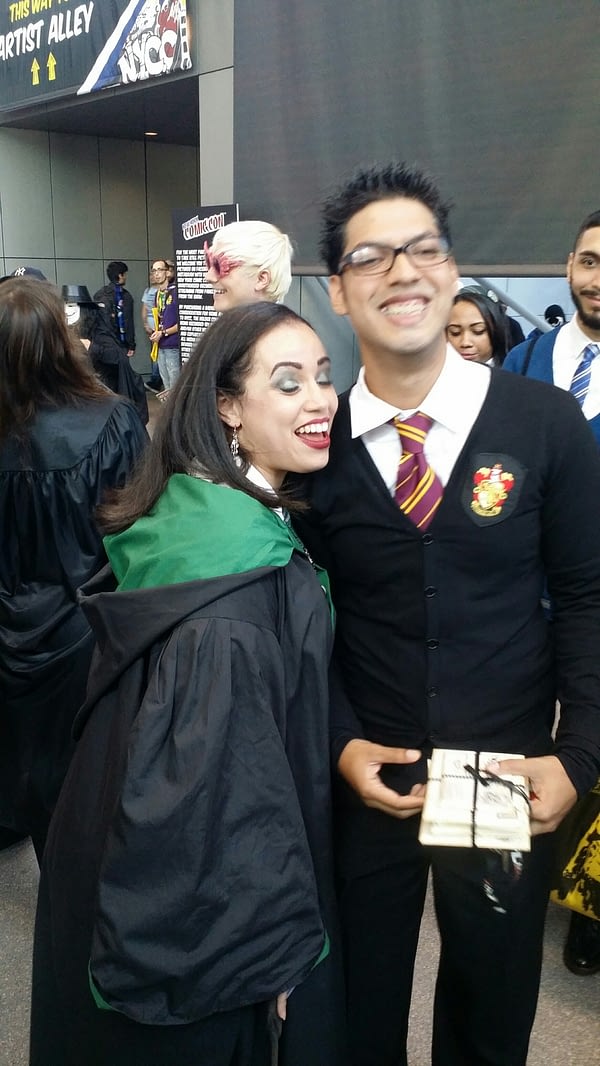 Congratulations to Leroy and Loriana! I hope you have many more cosplay adventures together!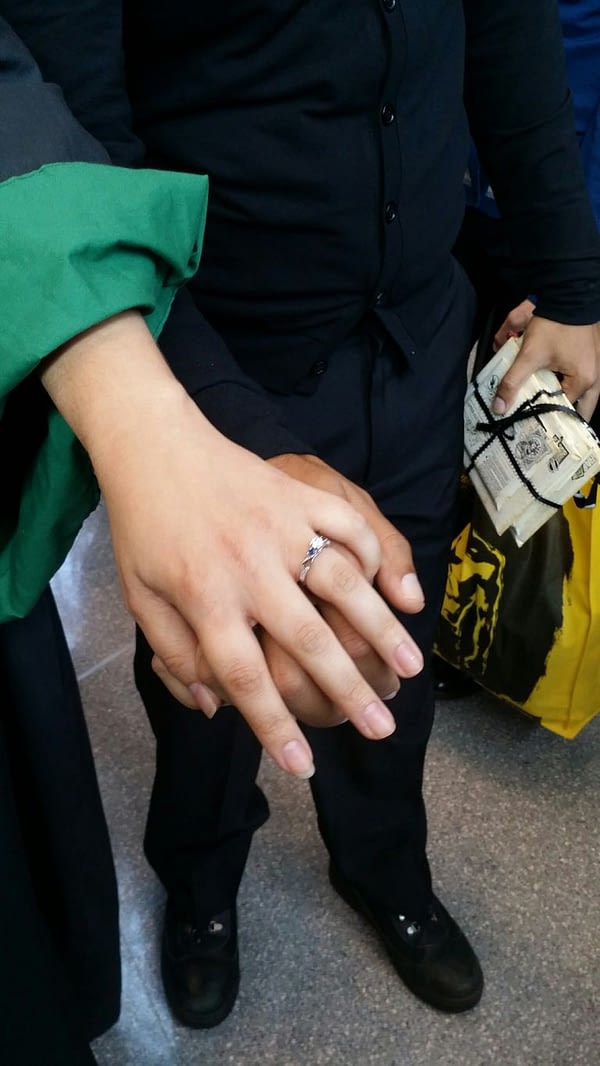 Jemal Flores is a contributor for Bleeding Cool as well as a Comic Book Collector, & Charity Cosplayer. He is a fan of all things nerdy.
You can follow him @chojinmahn on Twitter.
Enjoyed this article? Share it!