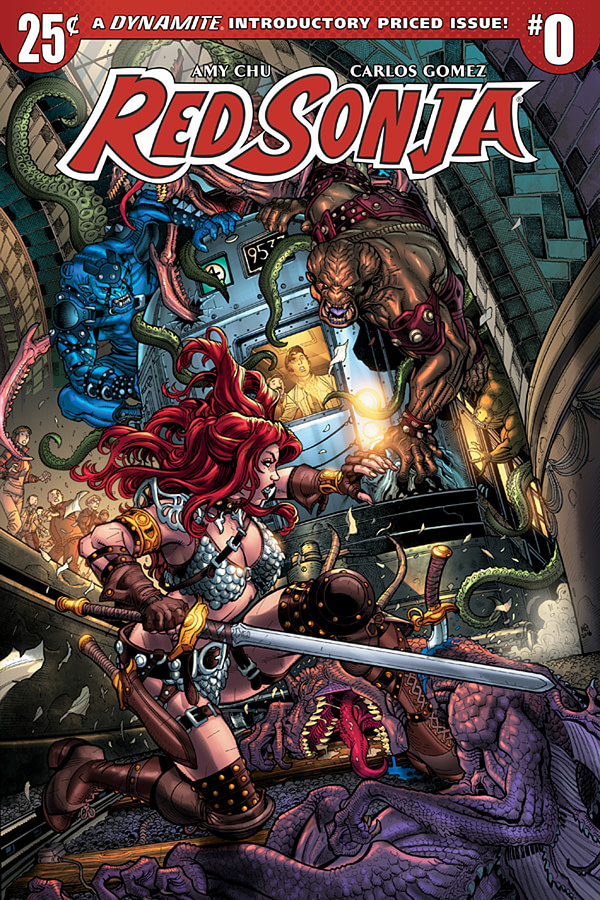 Amy Chu, well known to readers of Bleeding Cool for writing Poison Ivy,  is already writing Dynamite's new KISS comic, set to be the biggest Kiss comic launch since Marvel.
And now she is writing the new Red Sonja series, with artist Carlos Gomez.
Dynamite are launching the new series in December with a zero issue priced at 25 cents with a Nick Bradshaw cover.
Which will instantly make it one of the best-selling comics of the year…
And it looks to be a return to a more classic Red Sonja look – or even further. In 2015 the character was redesigned by Nicola Scott with direction from Gail Simone to look like this.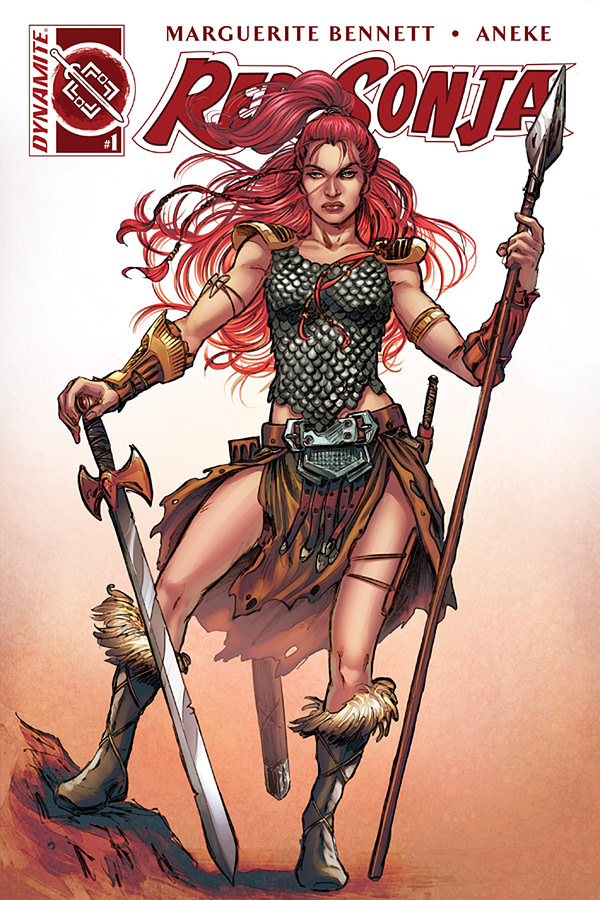 In December 2016, the new design from Carlos Gomez looks like this.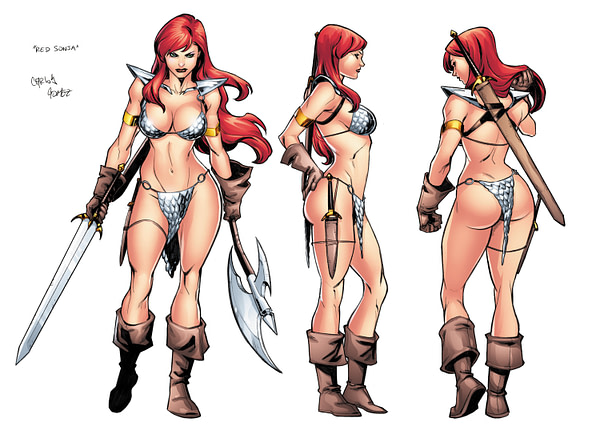 I mean that's beachwear.
This is one of the projects Dynamite is announcing at the Baltimore Comic Con Retailer Summit.
Somewhere deep underground, strange and powerful demons clad in metal armor attack and roust Red Sonja from a deep magical sleep. Confused and weaponless, she must find a way to defeat these mysterious creatures, escape from her solitary prison, and make her way to the surface to discover where she is, and why she was put there…
Amy Chu tells us,
"I want to represent Red Sonja in the purest way possible. She's a warrior, first and foremost. She's familiar with a certain way of life, a certain way of fighting. What if we take that away and put her in a completely new environment where she's forced to adapt? Let's get her out of her comfort zone and see where Red Sonja goes from there! Scott Snyder is doing that right now in All Star Batman, taking Batman out of Gotham and putting him on the road, and I think that's quite exciting. It's a win-win, something refreshing for the readers, and a great challenge for the creative team. There's going to be a lot of action and adventure with a little splash of mystery, and we're going to see her abilities tested in new ways, all starting with Issue #0."
For more spilling out of Baltimore Diamond Retailer Summit, click here.