You can find all sort of people at comic conventions these days, Especially Wizard World Cons. Who, in Booth #317, will welcome this vendor.
DS Arms. This is what one of their normal ads looks like.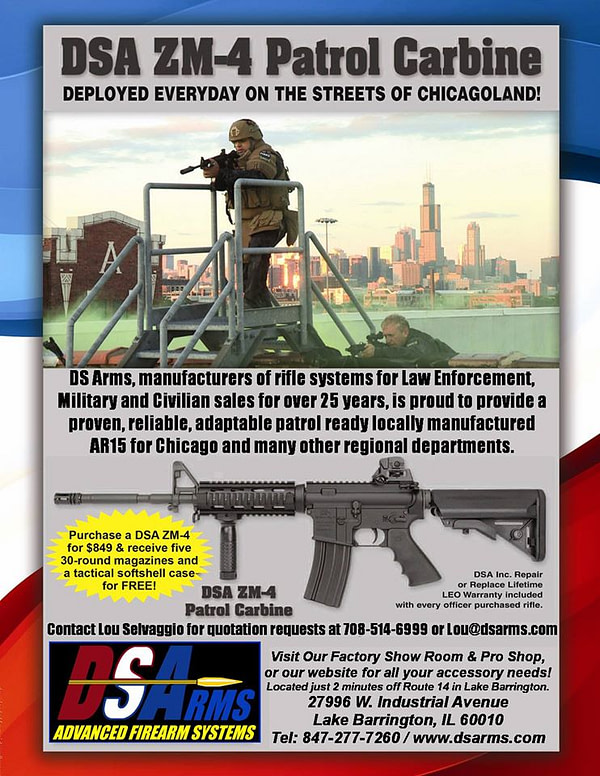 And here's where they'll be at Wizard World Chicago. Now Comics Reporter himself, Tom Spurgeon looked into this issue earlier it seems. And reported that Wizard has disinvited the gun dealer DS Arms, Inc. from Wizard World Chicago.
He quoted Wizard spokesperson Jerry Milani as saying,
"A scheduled exhibitor at our upcoming Wizard World Comic Con Chicago event, one which had been included through a third-party partner, was to have displayed and presented imitation, costume Star Wars and other movie/comic type weaponry. But, as it has come to our attention that the organization markets and sells actual, real-life weapons, we have elected to not retain them as an exhibitor at the event.

"Wizard World Comic Cons celebrate many facets of pop culture and entertainment. The vast majority of these are suitable for all ages; some are intended solely for adults. We are committed to providing a wide variety of entertainment options within our venue and associated businesses, with safety a top priority.

"Any fan interested in expressing concerns with any of our policies is invited to contact us atcustomercare@wizardworld.com."
Other sites reported the same, based on Spurgeon's report. Except it's not true.
Or, at least, not anymore.
It turns out that DS Arms, who registered at the show as a "Fan Car" exhibitor, showing off vehicles, will be exhibiting after all.
Milani told Bleeding Cool that while "this exhibitor will not be displaying or selling any real guns at the show" they would still be setting up at the show.
So… fake guns? Did someone perhaps look at a contract and realised there was no getting out of it? Let's just hope they read Wizard World Chicago's weapons policy.
In order to assure that everyone who visits Wizard World has a safe and enjoyable time, we have decided to institute a weapons policy, effective immediately.
All weapons must be inspected by a member of our security staff and tagged prior to entry.
Actual firearms of any sort are not allowed.
Simulated weapons for cosplay purposes will be allowed, but must be non-firing.
Bladed weapons must be affixed in their sheaths so that they can not be removed.
If you are found with an untagged weapon inside the show, you will be escorted to security to have your weapon inspected and tagged.
If you have a weapon that does not pass inspection, you will not be able to enter the show. If you are not sure about a weapon, or have a weapon that does not meet these policies, please leave it at home in order to assure entrance.
They say they'll also be at Dragon*Con too…