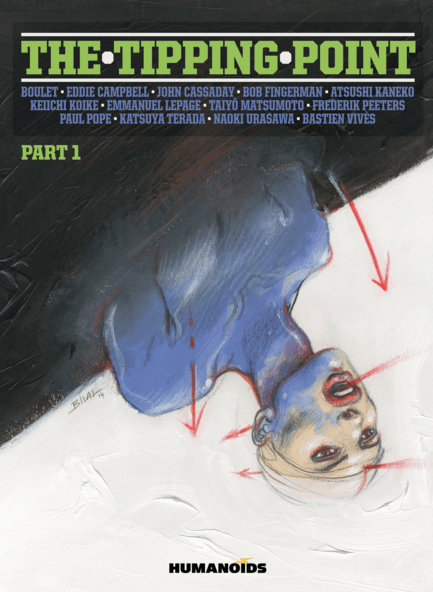 The cover is by Enki Bilal.
The creators are Naoki Urasawa, John Cassaday, Boulet, Bastien Vivès, Bob Fingerman, Katsuya Terada, Frederik Peeters, Emmanuel Lepage, Taiyō Matsumoto, Paul Pope, Atsushi Kaneko, Keiichi Koike, Eddie Campbell, each writing and drawing their stories.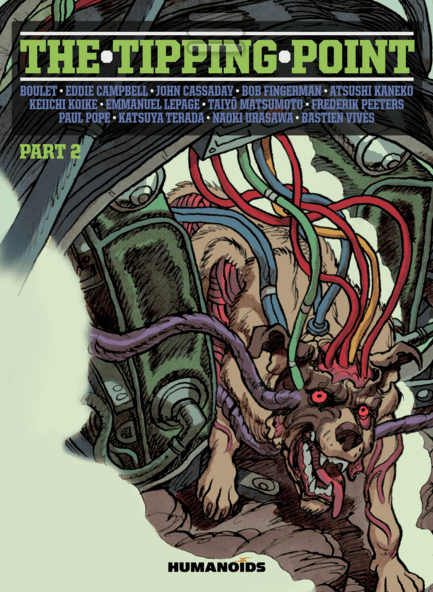 And each story based on the concept of "the tipping point", the moment that turns inaction into action.
Published by Humanoids, and launching at the London Super Comic Con this weekend, it has Eisner bait written all over it. Between this and Cinema Purgatorio, the race for Best Anthology for the Eisners 2017 is on… and both are launching at the London Super Comic Con this weekend…