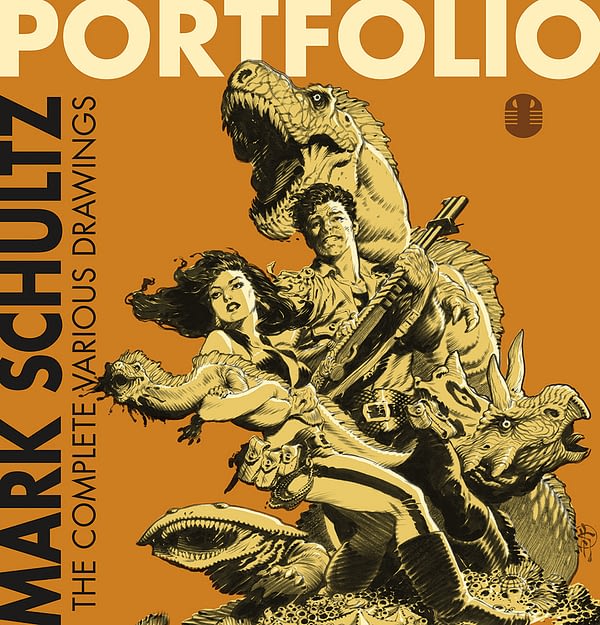 John Fleskes has been talking about his publisher, Flesk Publications, a look back on 2015 and a look forward. As well as talking about republishing Mark Schultz' Portfolio: The Complete Various Drawings he talked about what is next for the legendary comic series Xenezoic Tales, a post apocalyptic tale in which the dinosaurs have returned, also published as Cadillacs And Dinosaurs.
Flesk has already republished the original stories, and now…
Mark Schultz is currently working on an all-new 60 page Xenozoic story to re-introduce the series to new readers while setting the stage to finish the last storyline cliffhanger from 20 years ago. I'm not joking–I've seen the first five pages. It's happening! We are not making any promises or setting any

schedules. It will come out when Mark is done. This initial new story could take anywhere from 2 years (that's when Mark thinks he will be done) to 4 years

(that's when I think it will be done) for Mark to complete. He's finished the thumbnail drawings for the entire story and done a series of new character and environment designs. I've seen these, too. I ain't kidding!
Miracleman, Captain America: White and now Xenezoic Tales!
Enjoyed this article? Share it!