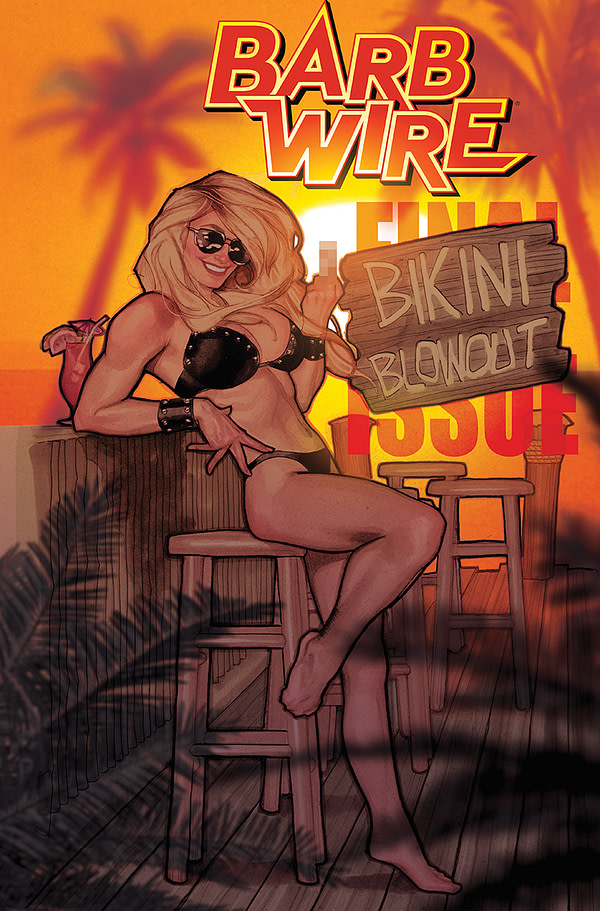 Here's the final cover to Barb Wire, issue 8 by Adam Hughes for Dark Horse Comics.. And he's saying goodbye to her in style. Well. Barb Wire's style anyway. All dressed up with an attitude, for February's final hoorah.
Barb Wire #8

Chris Warner (W), Patrick Olliffe (P), and Adam Hughes (Cover)

On sale Feb 3

Badass bounty hunter Barb Wire has found her target, a former confederate wanted by federal authorities, and a battalion of armed-to-the-teeth agents has found them both. But Avram Roman has become something every bit as dangerous as advertised—less the man, more the Machine!
Goodbye Barb, till the next time. Don't be a stranger. And at least she's slightly more prepared for her final cover than she was for issue 7…