Three cheers for the mighty Heracles! Dark Horse will be releasing a graphic novel this June that reexamines the life of the world's greatest champion. The book will be entitled The Hero, and will follow the story of Heracles, the son of Zeus, through his adventures from boyhood onward. Written by groundbreaking storyteller David Rubín (The Rise of Aurora West,) The Hero will explore the burden of Heracles' power, and how it stayed with him throughout his entire life.
Paul Pope, creator of Battling Boy, praised The Hero by saying,
Welcome David Rubín to the table. He is a big talent and the real deal. The Hero is a strong statement of intent.
I've always been a massive fan of Greek mythology, so a graphic novel like this really captures my interest. I can't wait to see how David Rubin interprets Heracles' story. I'm predicting that it's going to be a fantastic work of art, because I really enjoyed what I saw from his illustrations in The Rise of Aurora West. Besides, look at how amazing the cover is!
You can preorder your copy of The Hero Book 1 which will be released this coming June. The Hero Book 2 will be available in December 2015.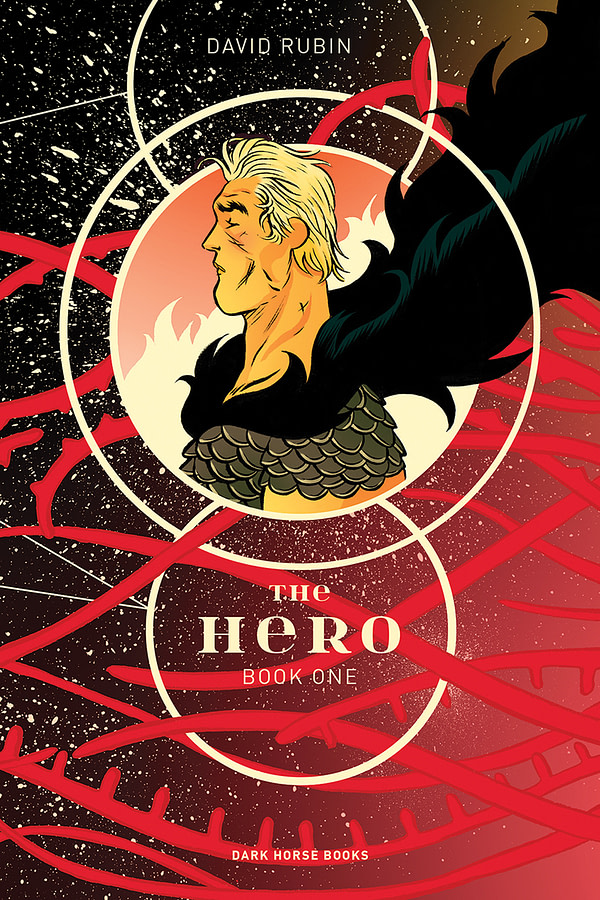 Christine Marie is a Staff Writer at Bleeding Cool, and bibliomaniac with a love for all things creative. She hopes to one day be a Superhero/Disney Princess/Novelist. You can find her on Twitter and Instagram @AWritersWay or on her blog writerchristinemarie.wordpress.com.
Enjoyed this article? Share it!