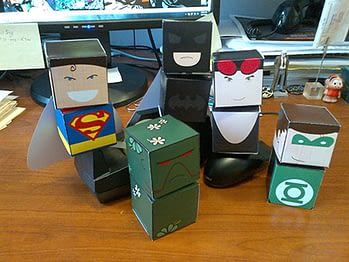 The holidays are about over but the kids haven't gone back to school yet. They have all of their new toys yet they tell you there bored? Here's something you can do together… superhero paper toys and all you need is a computer and a printer to get started.
DC Comics has put out these paper toys of Superman, Batman, Catwoman and Swamp Thing with more on the way. From the image they posted, it seems Green Lantern should be soon.
For Superman click here.
For Batman click here.
For Catwoman click here.
For Swamp Thing click here.
Enjoyed this article? Share it!