Bill Watterson is President of next year's Angouleme Comic Art Festival in France. For which he has drawn this poster.
New Bill Watterson artwork is a rare and anticipated treat. I understand however that there is more to come…
The show will have exhibitions of the work of both this year's president and creator of Calvin & Hobbes, as well as the late Jack Kirby.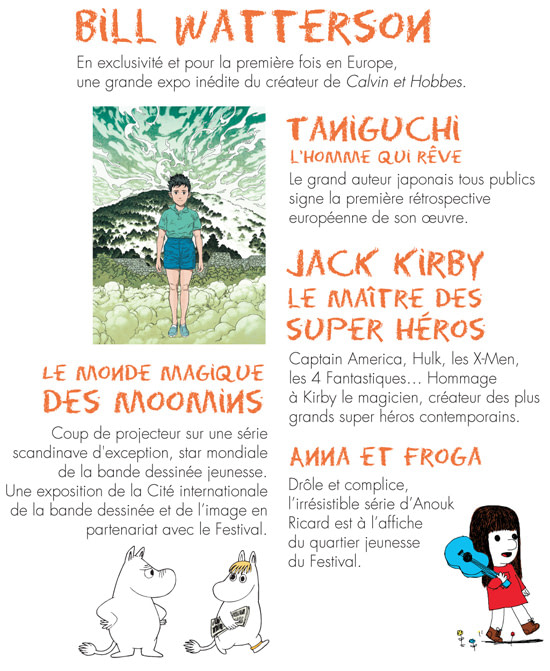 But it's not all just Moomins and teddy bears.
There's been more political manoeuvring at Angoulême. We told you how the  director of La Cité de la BD was pushed away earlier this year. Now the show seems to be trying to divest its connections with the 9eArt+ association (and particularly its director Franck Bondoux…)
Expect more controversy as the show grows nearer.