In Justice League #24, we were briefly introduced to the new Doom Patrol of the New 52.
In today's Justice League #27, we meet some more. Scorch and Karma, to join Celsius, Tempest and Negative Woman.
But they don't last long. There goes Negative Woman…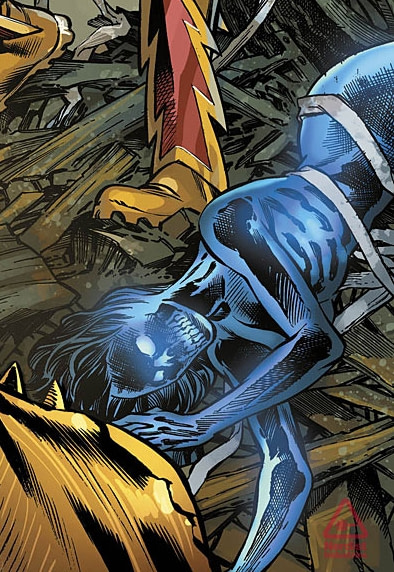 And the rest join her. A very dead Doom Patrol. But what about back at base?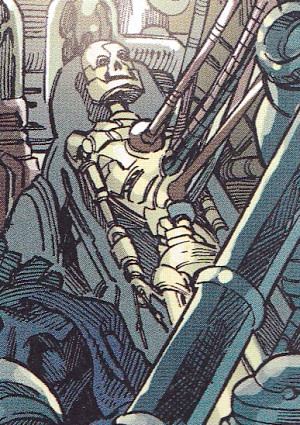 Is that Robotman? Doctor Caulder?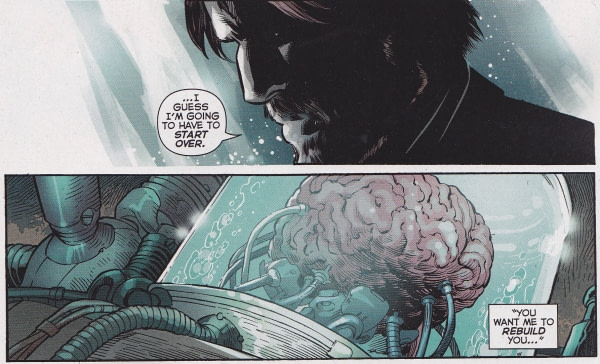 Okay, that's Robotman. A new Doom Patrol on their way from the pen of Geoff Johns? And will any of the previous team be revived (as is traditional?)
Comics courtesy of Orbital Comics, London. This week hosting an art battle between Savage Pencil and Chris Long, commencing this evening..
Battle of the Eyes (Savage Pencil & Chris Long) will be in residence from Wednesday evening, and throughout the day from Thursday to Sunday. The Orbital Gallery will be transformed into a live studio with mural-sized action painting happening, and real underground comix artefacts being created. And Savage Pencil himself will be delivering a talk on underground comix on Friday, February 7 from 7.30pm.