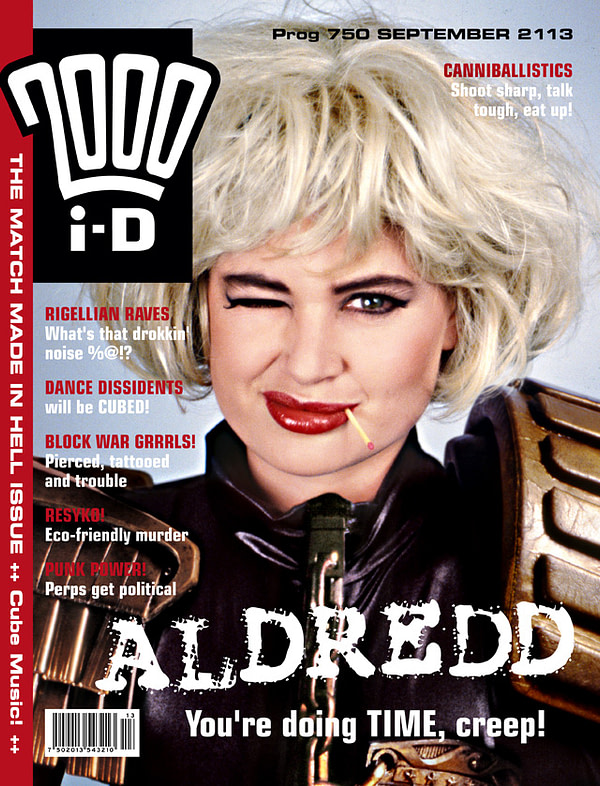 Steve Cook has an exhibition of photographs of Sophie Aldred, taken back in the Doctor Who days. It launches today at Orbital Comics, with a signing with Aldred this Saturday afternoon.. Here are a few of the more 2000AD comic-book inspired ones. Including our favourite above, ALDREDD. Cook tells me;
In September 1991 I created the fake Megapolitan cover for the back of the Judge Dredd Megazine, starring Sophie Aldred and with cover lines by David Bishop.

This was published, but there were also a couple of variant homages to my favourite magazines, i-D and Vogue that I recently discovered the roughs for. I decided to recreate them as they were originally intended, using the photos I took of Sophie at the time and the original analogue typesetting galleys. With the help of ex-Tharg John Tomlinson who created the snappy cover lines, I've had these printed up for the exhibition.