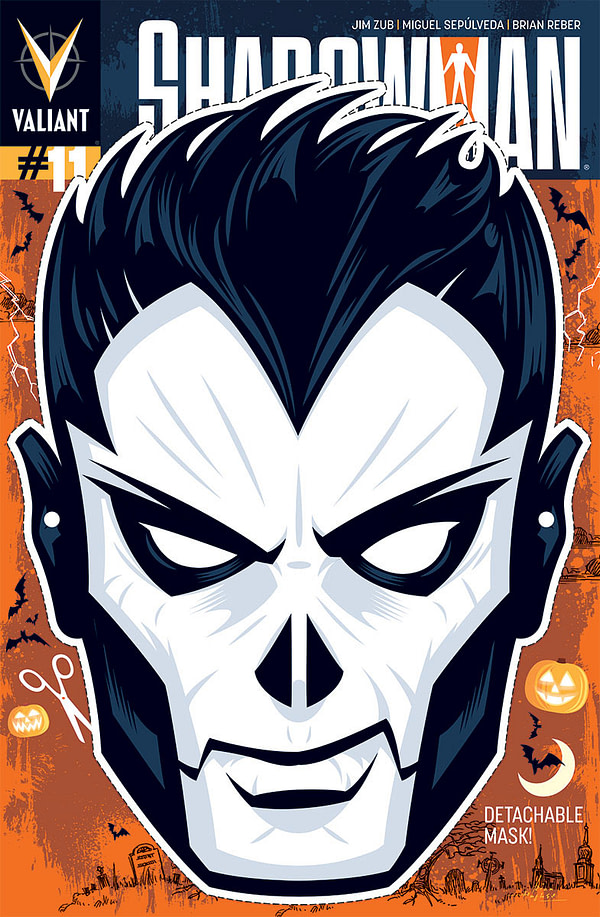 The final Shadowman #11 variant cover, featuring a perforated, removable Shadowman mask (and Halloween accompaniment) as designed by the great Rian Hughes! Out on October 2nd, in time for NYCC, expect to see a lot of these there…
Infinity #1 gets a Hastings variant…
Here's the zombie retailer variant from Third Eye Comics for Afterlife With Archie…
The three 1:25 Villain Variant covers for Forever Evil #1 all will feature artwork by Ivan Reis and Joe Prado.
William Hodge is starting a Kickstarter to allow him to print variant covers for conventions… which is a new twist.
Variant covers for Jupiter's Legacy #3 from Bryan Hitch and Sean Phillips.
Adventure Time Comics variants from Newbury Comics – #18, Candy Capers #1 and Summer Special #1 that all fit together – and exclusive to Boston Comic Con.
UNITY #1 Pullbox Exclusive Variants by Bryan Hitch, J.G. Jones, Travel Foreman, Paolo Rivera, or Clayton Crain!