Comic store chain Forbidden Planet is moving its famous Manhattan branch from 840 Broadway to 832 Broadway  in a couple of weeks with a grand opening a few weeks later.
It may only be four doors down, but it means the store will get a little more space. Three thousand four hundred square feet of it.
Let's see how Google Street View visualises the journey.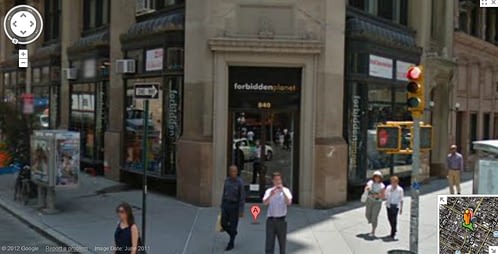 We then move down a few doors and suddenly…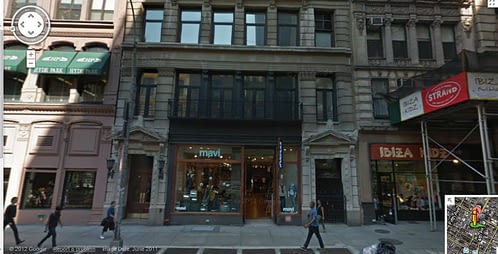 Well, at least they won't need a removals truck. Come one everyone, grab a long box, quick march…
You can see a history of the new building here…
Enjoyed this article? Share it!