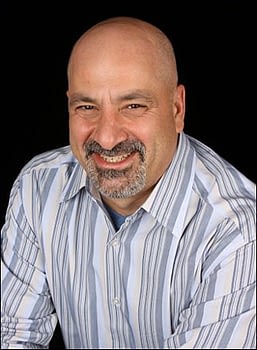 At Kapow in London this morning, DC co-publisher Dan DiDio clarified the company's publishing schedule, by numbers at least.
He confirmed that the company will stick to publishing fifty-two ongoing titles in the DC Universe but they will always be "new" and constantly refreshing.
So, basically, we can look forward to September and those zero issue folks…
Might include a few more new books, as well as Justice League International's replacement. Whatever it is.
Stephen Lacey adds;
DiDio stated that the future of the New 52 is that it will always be New and will always be 52. Someone challenged him on the upcoming cancellation of Justice League International, and was given the response that the books will always number 52. He also hinted at a third wave in the future, which was confirmed later by Bob Wayne.

The FCBD issue contains Easter eggs and hidden gems that will drive stories for the next couple of years.

The relaunch of Superman and Wonder Woman was describe as characters over icons. Particularly in the case of Superman, it was felt that Fthe iconography of superman overruled the character and made it hard for readers and creators to connects with the character. With wonder woman, te constant changes in detection with each new creative team made it hard for readers to connect on a long term basis.

He had some interesting views on how British creators relate to Superman. He believes that creators from the UK see the allegory of Superman more than American creators do, and that Batman and his Vigilante nature appeals more to American creators. Not sure if I agree with this when you take a look at the long list of notable British batman creators against the rather short list of Superman ones.

But the most interesting moment came from the final question of the session. A fan asked about Wonder Woman in comparison with Superman as the social crusader and Batman as Robin hood figure. Wonder Woman is royalty, and he asked if DiDio could see a situation where she would decide that her place is amongst the rulers of the earth rather than trying to it in with humanity, and would this bring her into conflict with the rest of the Trinity. DiDio looked stunned at this, and was unable to answer for a little bit before attempting to bat the question to one side. He eventually told us that as the US doesn't have royalty then it would be unlikely to happen, but he waited too long to respond and he doesn't have Bob Wayne's evasion skills. The general feeling from the audience was that the question had inadvertently strayed too close to plans for Wonder Woman, either in her own title, in Justice league or in the upcoming Trinity War.
Enjoyed this article? Share it!