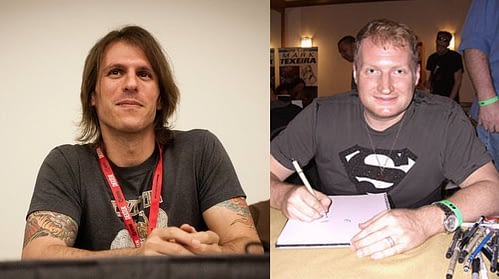 Bastardized is a new horror series by Joe Harris and Ethan Van Sciver, the upcoming Fury Of Firestorm creative team, to be published by DC Comics next year.
That's basically all I know. Bastardized. Horror series. Joe Harris. Ethan Van Sciver. DC Comics.
What do you want, blood?
You'll probably get it…
DC declined to comment. Because they're like that.
Enjoyed this article? Share it!