Ken Penders, ex-writer of Sonic The Hedgehog comics, has been in litigation with Archie Comics and Sega for a while now, over the rights to characters he created for Sonic The Hedgehog that have subsequently appeared in Sonic games.
And now he seems to be taking the step of publishing the characters separately from the Sonic comic. Even if they still look just like Sonic characters. He writes;
Ever since I registered my copyrights for all my stories, characters and concepts that had played a part in one of the most popular comic series ever published in the modern age, I've been planning how to answer numerous reader requests regarding how I eventually intended to continue those stories, resolving many if not all of the plot points that were left dangling due to unforeseen circumstances.

While my current legal situation with three well-known companies is still an ongoing matter, I've decided now is the time to finally launch the continuing saga of the Brotherhood of the Guardians and Dark Legion in graphic novel format, starting with the first image of one of the story's major characters, whom I first introduced to the world in the REUNIFICATION storyline several years ago.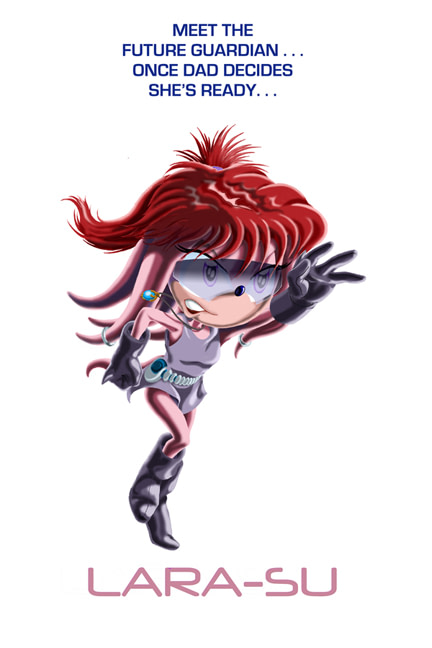 Ken went on to say;
Right now I envision a series of graphic novels that will accomplish two goals simultaneously – (1) continue the storyline I was originally developing for M:25YL and (2) fill in the blanks of all previous echidna history, including establishing the full cultural and political basis that governs the actions of the society as well as the interactions of every previous Guardian with that society. One storyline envisioned focuses exclusively on the full history of the Dark Legion as well.

More details will be revealed in the coming weeks.